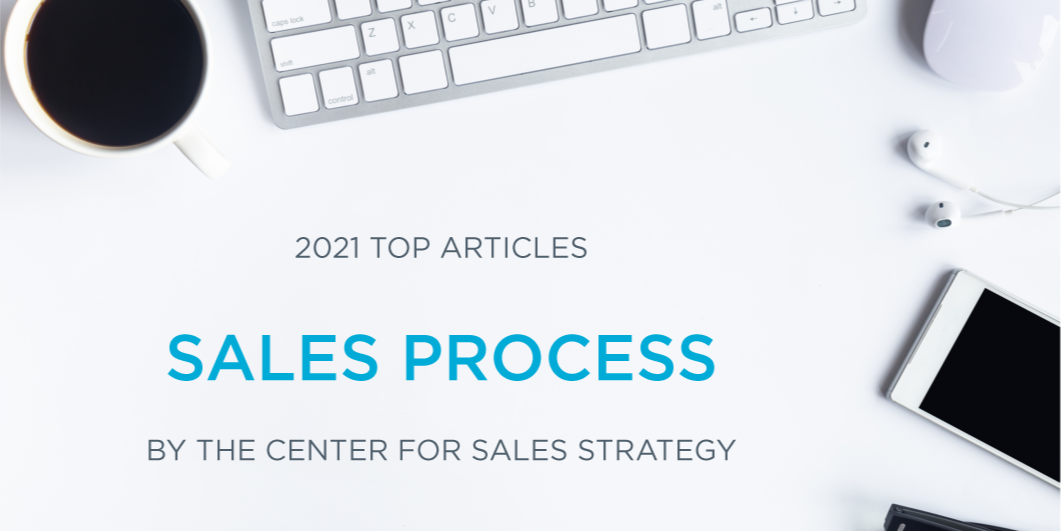 It's hard to keep up with every article we publish throughout the year! So, today, we're making it easy by recapping the most popular sales process posts we've published in 2021.
Providing quality content that helps our clients and visitors improve their sales performance is a goal of ours, and we hope this blog has brought you insight, education, and tips to get you on the path to success.
We've searched for the most popular blogs of 2021, and we've curated these lists to bring you some of the most informative content from the year. Check out these top blogs on the sales process from 2021, and let them kickstart your 2022 sales strategy.
Top CSS Blogs on Sales Process from 2021
1. The Ultimate Guide to Using the Sales Process to Improve Sales Performance
3. 2. Slow Down the Sales Process So You Can Speed Up the Sale
3. Get More New Meetings — Developing a Valid Business Reason
4. Resilience: How to Embrace and Learn from Mistakes
5. Identifying Three Sales Process Bottlenecks and the Tactics to Drive Improved Performance
6. How Much Time Do Your Salespeople Spend Selling?
7. Sales Managers: Start Focusing More on Top of the Funnel Prospects
8. How the Right Sales Team Structure Can Maximize Revenue Performance [VIDEO]
9. Sales Leaders Have Two Jobs Related to Sales Process
10. Why Good Salespeople Leave
These are the most-read blog posts on the sales process from 2021, and we hope they provide insight to help you have a successful year in 2022. Cheers to a prosperous New Year!