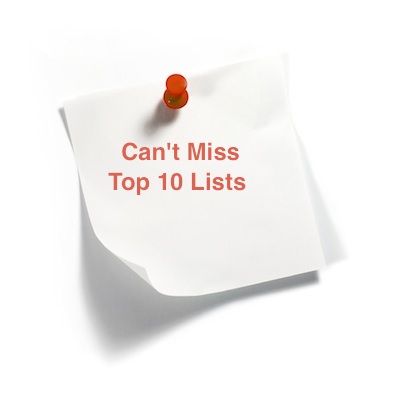 If you're like me, you can't help yourself when it comes to a Top 10 List. I don't know what it is about a list—let alone a Top 10 List—but every time I see one, I feel compelled to pay attention.
The following will link you to five Top 10 Lists that are worth your time.
1. The Top 10 Marketing Infographics of 2011
2. Top 10 Social Media Blunders of 2011
4. Top 10 Viral Videos of 2011
Matt Sunshine is the Executive Vice President at The Center for Sales Strategy.