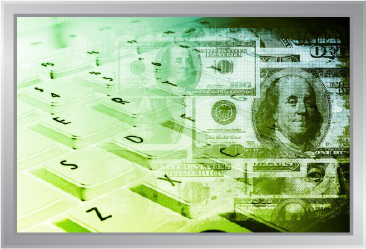 If you're a business leader looking to advertise using digital—or you are a salesperson responsible for digital sales—knowing what your market is currently spending in digital advertising will help you gauge what kind of budget you may want establish for your online initiatives. If you don't currently know the current local DMR (Digital Marketing Revenue) for your market, Borrell and Associates has released a handy interactive map of over 500 regions where digital dollars are being spent.
To see your region, click here. Understanding the local revenue opportunities is just one step in setting realistic digital sales goals for a sales organization, but it's indeed an important one. Likewise, when buying digital advertising, it's nice to have a comparison as you establish a budget.
It's also important to note that close to half of all local digital revenue is attributed to search marketing, which depending on a sales organization's specific capabilities, may or may not be an area that impacts your bottom line.
At The Center for Sales Strategy, we offer a number of digital sales training programs, including our online course, The Digital What & Why. Click here for a course preview or to enroll.
To learn more about the digital training solutions we provide, schedule time for a free consultation with one of our digital specialists.
Kim Willoughby is a Senior Consultant at The Center for Sales Strategy.