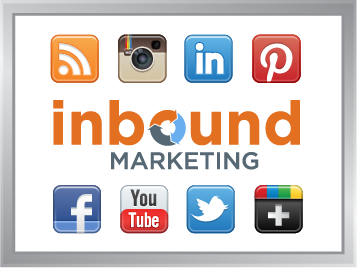 This was a big week for social media changes. Here are three stories we think you need to be aware of... and why you should care!
Pinterest rolled out business pages, and this is exciting for business owners because this means features specific to businesses... if not now, eventually. (Think: "buy now" buttons, analytics, tools making it easier to help you make money from social media!) Your customers are already using Pinterest to pin their favorite recipes, vacation destinations, home decor, workout tips, books, apparel... you name it. Whether you're B2B or B2C, with a little creativity, you can benefit from this space, if you pin the type of content your customers get excited about sharing.
For information on how to convert your personal account to a business account, see this post from Hubspot.
Facebook is testing ranked comments, which means that comments that get the most engagement rise higher on the page. This can be good or bad news, depending on whether you're getting positive or negative feedback on your content. The takeaway here is that engagement means something when it comes to the Facebook algorithm. Whether it's comments or content, Facebook is tracking engagement... and that means quality content is still KING!
Over the last few months, many people have complained that they are not seeing updates from their favorite Pages in their newsfeeds. On the business side, Page owners are upset because not all Pages are showing up in users' feeds. And, what's the point of building a following (or buying advertising to get new followers) if those followers aren't even being shown your content?!
Facebook's response, once again, goes back to engagement. More popular (engaging) content is more likely to show up in the feed than content that people are not commenting on, sharing or liking.
Facebook recently allowed users to receive notifications when a Page posts new content... but that can get overwhelming if a person wants to see content from all the pages they've already decided to follow.
Now, there's a bit of good news for Pages... and for the people who want to make sure they are seeing content posted by their favorite Pages. Users can view a "Pages Feed," visible on the menu column on the left of a personal page. Facebook notes that all Pages are still not going to show up in this feed. The presence in this feed is still based on engagement (see a theme here?!), meaning your posts only rise to the top of the feed if people are engaging with—liking, commenting, sharing—your content. However, users will see more content from Pages than they would via their typical feed.
Kim Peek is the Blog Boss at The Center for Sales Strategy.