The guiding principle of Inbound Marketing is that by producing quality content you can attract and educate prospective clients about your service offerings, and generate qualified leads. While most inbound marketing efforts focus solely on written blogs, many content marketers are turning to alternative means of publishing including video and audio podcasts.

One of the reasons why podcasting has become so popular with content marketers is that it's easier than ever to create and distribute podcasts, and reach a large number of listeners. Utilizing show notes or recaps from the podcasts, content marketers can also benefit from the effect that these show notes can have on search engine results.
The audience for audio podcasts is larger than ever
with a growing number of cars having Bluetooth connectivity
Over 85 million iPhones sold in the U.S. since 2007 and 34 million Pads since 2010. With Apple's recent upgrade of their Podcast app into the iPhone's operating system it's becoming even easier to listen and explore the thousands of podcasts available.
"Podcasting," as defined by the Podcast Answer Man, (a.k.a. Cliff Ravenscraft) "is a series of audio or video files that are released episodically and often delivered through web syndication feeds." The term, according to Wikipedia comes from the mash up of "iPod" and"broadcast." Audio podcasts are most often delivered in MP3 format and played on MP3 compatible devices.
Introducing: The Edge Podcast!
Recently, The Center for Sales Strategy has started an audio Podcast that focuses on; digital marketing, inbound marketing, lead generation, sales, sales management, sales training and social media.

We have already recorded several podcasts that are available for you:
B2B Social Media - What Works and What Doesn't?
How to Secure More Quality Appointments
The Relationship Between Talent & Retention
How to Use Linked In
and more!
Listen Now!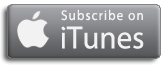 Don't use Apple's iOS? Visit our podcast page from your standard browser!
Your feedback is important!
After listening, please email me with thoughts for future episodes, people you would like us to interview, or topics that we should cover!
Feedback? Suggestions for topics or guests? Please email me at brianhasenbauer@csscenter.com.
Brian Hasenbauer is an Inbound Marketing Consultant for the Center for Sales Strategy