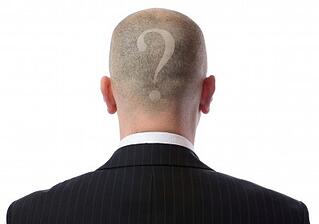 Referrals are like gold, it takes hard work to acquire them and they are extremely valuable! Most salespeople aspire to get them however, it seems as if this is the one area most would say they could greatly improve on…even high performing b2b sales reps.
The fact is, if you've been a valuable asset to your customer and you've delivered on everything you set out to do, you should feel good about asking for a referral or a recommendation.
Q: When is the right time to ask for a referral or recommendation?
A: Only AFTER you've proven your value and delivered on everything you set out to do.
Asking for a referral prematurely could cause relationship tension and decrease your level of credibility.
Following are three different ways you could ask for a referral or recommendation from your best customers.
The Bold Way – just ask. You've worked with your customer long enough to build rapport, establish credibility and develop a strong relationship. And if you've delivered on what you said you would…you should feel great about asking your customer for a few referrals. That conversation might sound something like this: "Frank, you and I've been working together a long time now and I really value your opinion. And just like you, I'm always looking to grow my business. Do you know anyone that you think might benefit from my expertise and services? A referral from you would be incredibly valuable to me…and I would truly appreciate it!"
Tell the Story – write a brief case study to showcase a particular success story, and then ask your customer to review it and offer her opinion or insight. In the case study make sure to include the problem, the plan, the process and the performance. Then ask your customer if she would be ok with you sharing this success story to potential and/or current customers. This is an easy way to showcase the success of your relationship, and it sets you up nicely to ask your customer for a referral or to simply serve as a reference.

Old Fashioned Letter – push your computer aside and get out a pen and paper and hand write a letter to your customer. Rarely do any of us get hand written letters anymore, so you can be certain a letter delivered by the US Postal Service will get their attention. Now that you've got their attention, you can write something like this: "Frank, I just wanted to write you a quick note to tell you how much I've enjoy working with you and your company over the past year. I know you have a choice when it comes to service providers and I am grateful for your continued confidence in my company and me. I am committed to your continued success and I'm looking forward to growing our partnership! And like you, I'm also looking for ways to grow my business. I trust you and value your opinion, so I thought I'd ask if you know a few people who might benefit from my expertise and service. Your recommendation and referral is the best compliment you can give me, and I would truly appreciate it…"
Many high performing sales reps fail to ask for referrals or recommendations. And because of this, they're missing out on many incredible new business opportunities. If you've truly done a great job for your customer, ask for a referral… you deserve it and they will likely be glad to give them!
Need additional ways to improve your sales strategy?
Demrie Henry is a Performance Consultant at The Center for Sales Strategy