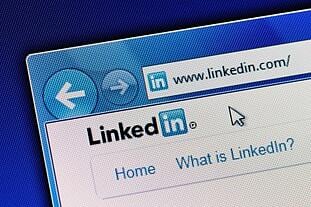 A client recently asked me to provide some feedback on his LinkedIn page. With more and more attention being given to social media, and the way it can enhance an individual's personal marketing efforts, he wanted to make sure he was "looking good."
The summary section of his LinkedIn page was very impressive, indeed. As a salesperson for his company, it lauded his accomplishments and company awards related to his billing and revenue growth. It was precisely the kind of page a person should have… if they are job-hunting for a new position in sales. But the same career summary would be unlikely to impress prospects and clients.
As you evaluate your own LinkedIn page, look at it through the eyes of the people to whom you are selling.
Would they be impressed? Are you talking about challenges you have helped other clients solve? Are you including the return your customers have received on the investment they have made in you (with both their dollars and with their trust)? Have you shown yourself to be reliable, honest, efficient, and effective at what you do?
By the way… this story has a happy ending. The gentleman who asked my help had several remarkable recommendations from his customers as one looked deeper into his LinkedIn profile. All he had to do was say the same thing about his work that others were already saying, but focus less on what he's done for his company, and more on what he has done for his clients!
Taking it one step further, I also suggest joining groups of the industries you're prospecting (or that you tend to do a lot of business with). Become active within these groups and you'll likely find that it gives you a first person perspective of what's going on in the market, as well as helping you start communicating with some key players in that industry.
So, go ahead and brag about your billing if you're in the hunt for a new sales position (that's what matters to a prospective employer in the sales business). Otherwise, focus on the things you have helped your clients accomplish (that's what will impress a prospective customer).
Learn how to use LinkedIn as a tool to develop new business, grow existing relationships and keep up with your professional contacts.
Mike Anderson is VP of Consumer Insights and Communication at The Center for Sales Strategy