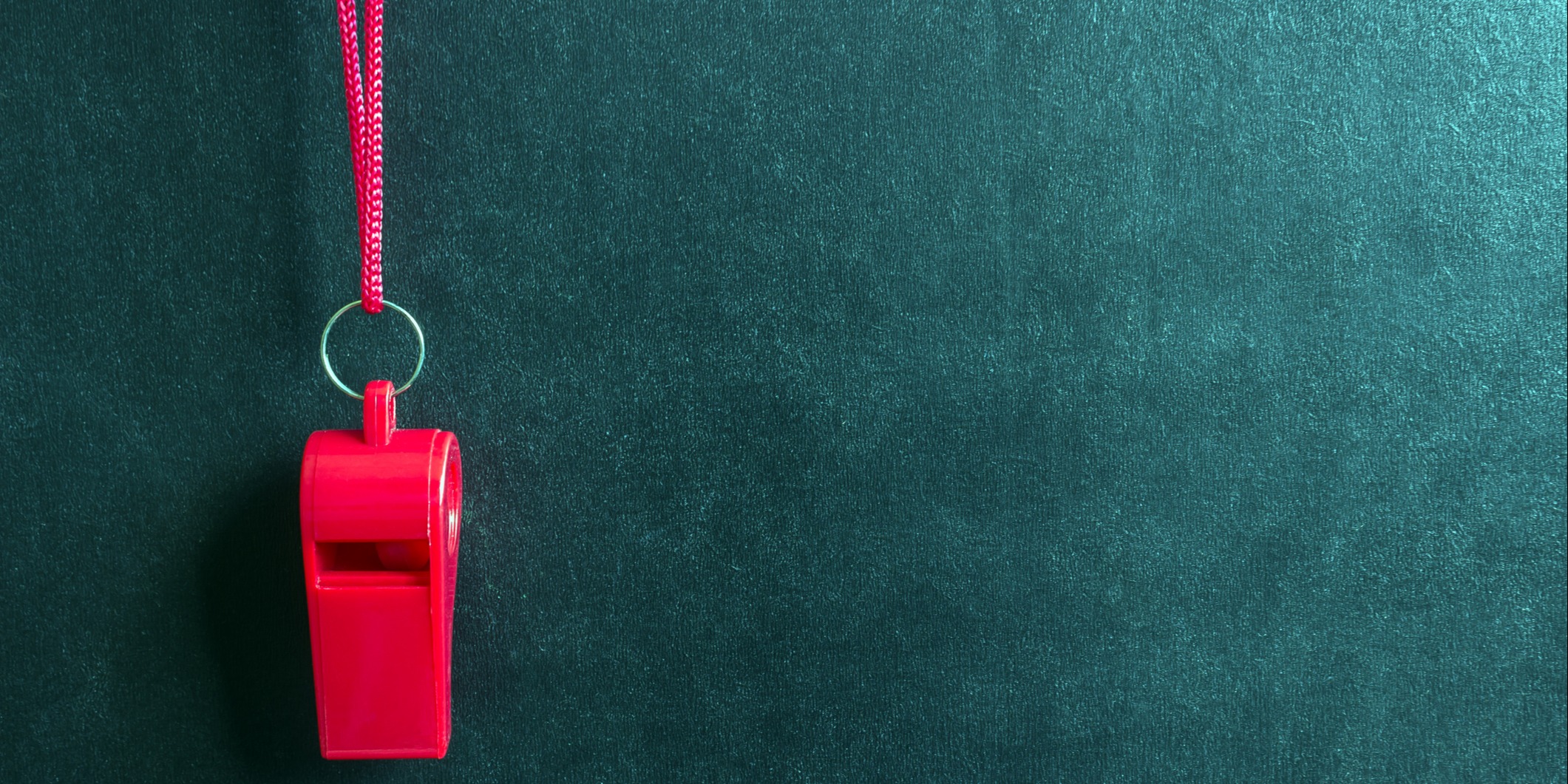 We often use sports to relate to management behaviors to avoid.
Reflecting back to 2011, there's How to Build a Winning Team for your Sales Organization, then there's, Do You Onboard New Sellers Like the Cleveland Browns Onboard New Quarterbacks? Both articles provide insight on how to learn from coaches and teams' mistakes and apply lessons learned to sales today.
In this installment, let's focus on leadership — specifically, how a leader should respond and react when they make a mistake. Warning: sports analogies are included in this post.
How to Properly Demonstrate Leadership
Every sales manager, leader, and coach have their own styles and methods for motivation, and the right leadership approach boils down to what works best for you and your team.
However, core coaching skills like empathy, curiosity, and listening go hand-in-hand with being a great leader. One of the ways you can tell good leaders from great leaders is how they handle their mistakes.
Freddie Kitchens, the newly appointed head coach for the Cleveland Browns, doesn't need to be mistake-free to be a great coach. However, how he responds to mistakes provides a glimpse into his leadership abilities. Most would agree, you won't be a winner unless you are a dynamic leader!
Here's a list of five things to do (in order) to show strong leadership after you make a mistake:
Own it
Understand it
Apologize for it
Repair any damage
Learn from it and respond differently in the future
The Mistakes of Freddie Kitchens: Case Study
As a new coach and a first time NFL coach, Kitchens was destined to make some great decisions as well as make some mistakes. It comes with the territory, and even the best coaches make mistakes. A true sign of leadership is what people do after they make mistakes. Here's an autopsy of a few of Kitchen's blunders and an explanation of how he responded (and showed a lack of leadership).
Clock Mismanagement and Questionable Play Calling
At the end of the first half of a game versus Seattle, the Browns were moving down the field, making progress to score a touchdown. Instead of working the clock and running it down, Kitchens went into hurry-up mode that created confusion and turmoil on the field — and ultimately, an interception was made that resulted in a touchdown.
During the post-game press conference, when Freddie was asked about this situation, he responded:
"Listen, I am always going to be aggressive. I expect our team to go out and stop them after a score. That is what I expect. Too many mistakes. Too many mistakes in the red zone. Can't overcome all of those."
Blaming mistakes on others and failing to own the fact he made mistakes with poor play calling and clock management don't reflect leadership.
A Response Demonstrating Leadership
Using the five steps listed above, here's how Kitchens could have responded differently to demonstrate leadership:
"Sometimes, I get too aggressive. I should have worked the clock better at the end of the half and put our team in a better position to score. I'm sorry my decisions cost our team points and possibly the game. I'll learn from this for sure and balance my aggressive nature with decisions that help our team win."
The T-shirt Fiasco
A major brawl erupted during a game between the Browns and Pittsburgh Steelers, causing speculation about who started the fight. A t-shirt company designed a "Pittsburgh started it" shirt, and as a birthday gift from his daughters, Kitchens wore that shirt in public and posed for a picture with a fan.
Many felt that the simple fact he wore the shirt in public did not show leadership. Here's how Freddie responded to the media after the loss to the Steelers when asked about the t-shirt:
"The t-shirt didn't have anything to do with this. I wore a t-shirt. I wore a jacket with it. My daughters wanted me to wear the shirt, and I'd wear it again. I put a jacket on; I covered it up, I took a picture with a fan. It was as simple as that. I shouldn't have extended my arm to take the picture. That's what I shouldn't have done."
Kitchens did not own the situation, apologize for it, repair any damage, or learn from the situation—all of which are steps to demonstrating proper leadership.
A Great Leader Handles Their Mistakes
Here's an example of how Kitchens could have responded differently:
"Looking back, it was not a good decision to wear the t-shirt in public. My daughters gave me the t-shirt for my birthday. I guess some presents are better off seen in my house than in public. I need to do a better job of remembering social media is everywhere, and I'm in the spotlight all the time. Lesson learned to avoid things that might hurt our team."
Using Core Values to Move Forward
Owning mistakes is a great way to disarm people who might be critical of your actions or who have been negatively impacted by a blunder. Core values, such as integrity, that are modeled by leaders will create a healthy and productive culture in your organization.
We've all made mistakes when in a position of leadership, and also messed up during the post-mistake zone. The good news is we can improve as a result of following the five steps outlined in this post.
How do you respond when you make a mistake? Are you a great leader who owns your mistakes?