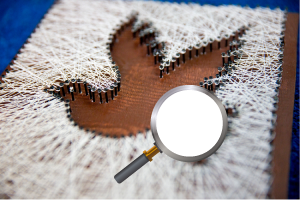 A few years ago, Google began setting a stage for users to be able to receive relevant search results based on content from social networks such as Twitter, Blogger, and Google Reader, along with other social networks that no longer exist. Google named this new content delivery Social Search and aimed to engage users by offering content from friends they knew and people they followed.
What was supposed to be a great user experience really didn't lead to much more than a few social search results in a sidebar that rarely engaged anyone at all. So Google tossed the idea late last year and moved on… or so we thought. Within just a couple of months, Twitter announced group messaging and instant video uploads along with a renewed partnership with Google.
So is Social Search back in play?
I think so. I think Twitter's updates for users were timed for this revived partnership. Group messaging and video within feeds should make those lackluster social search results more engaging—in theory. Some say the reason Twitter made these changes was to get on Google's good side again and increase its data licensing revenue, but this is also a good move for Google. There's no reported ad revenue to be exchanged, but local businesses using Google AdWords and social media marketing as part of an integrated marketing strategy could see a boost in page rank and quality score. The more that local businesses see success with paid search, the less churn Google will experience with AdWords advertisers, which was a big issue for Google when Social Search was initially being explored. To me, this partnership seems like a win-win.
Local businesses should continue to explore all the ways in which integrated campaigns using search and social can help their businesses grow. Page rank and quality score are two advantages, but there are others. Take inbound marketing, for example. If inbound marketing is part of a lead generation strategy (and it should be), better rank alongside more engaging content can help generate more qualified leads. These leads can then be nurtured into customers and promoters. Social Search would help "strangers" become "acquaintances." Seeing friends and followers appear with a local business's results adds another layer of relevancy, which is what Google was aiming for back in 2009, right?
So within the digital landscape, we see sites and technology come and go. We also see some come back around in a slightly different form. Hey, Myspace still exists, just not in the way it was initially intended. We'll have to wait and see what ultimately happens with Social Search.
We're keeping up with the digital trends, and if you need some help learning about digital marketing, check out our online resource: Digital What & Why Analytics.