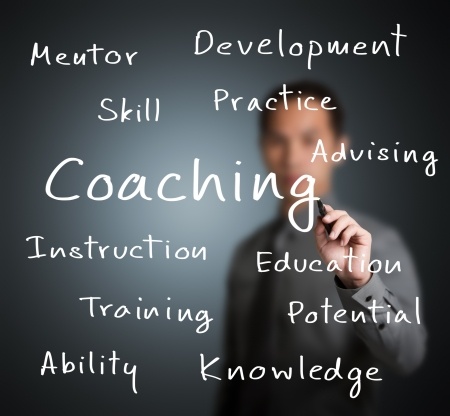 I was recently coaching a very talented seller who was having some communication issues with her sales manager. Before getting into the specifics, it is important to understand how this seller is "wired." She is extremely strong in her organizational skills and her attention to detail is off the charts. She is exact, structured, and precise – in fact; she is a complete perfectionist and ALWAYS has a plan.
During her last individualized focus meeting, her manager gave her some feedback on her performance. He told her that although she was doing a good job, he would like for her to "loosen up" and "wing it" more.
A Full On Panic
What do you think happens to an extreme perfectionist when they are told to "wing it?" It sends them into a full on panic. The words "wing it" literally sent a shiver of fear directly down her spine. She doesn't "wing it." Ever. She has a calculated and strategic plan for everything. That is who she is.
I listened to her and suggested she schedule some time to "recap" this conversation with her manager, and ask a few more questions… basically, I wanted her to clarify and define exactly what he meant by "wing it more" and get more specific.
What Was Said vs. What Was Heard
It turns out, he merely wanted her to feel that she could go "off script" a bit more. Meaning, she should feel free to loosen up a little bit on her presentations – maybe not follow the agenda so precisely and rigidly… he never ONCE thought that telling her to "wing it" would translate as "don't plan and be unprepared," yet that is what she heard.
How can this type of miscommunication be avoided? GET MORE SPECIFIC.
When it comes to feedback the more specific you can be the better. Take time to really clarify your expectations and define what you mean. Hearing criticism that's vague is frustrating, because it is so difficult to rectify. Be clear and use specifics. Replace the picture of the wrong behavior with a picture of the preferred behavior. Offer help, solutions, models, and resources. List out exactly what you are looking for and give examples.
What Are You Saying?
To some people, "wing it" means "I'm going out Saturday night and I have no idea who I'm meeting up with or where we will go. I'm just going to wing it." To others, "wing it" might mean, "I'm going out on Saturday night, I'm meeting my two best friends at 7:00 at the newest restaurant in my neighborhood, I have reviewed the menu online, but I have not yet decided what I am going to order – I'm going to wing it."
Knowing where the people you manage fall on the spectrum between the two extremes is critical to speaking their language and managing them successfully. When you take knowing how someone is wired and combine it with clear and specific feedback… you end up with solid communication. No need to "wing it."
To read more about ways to give effective feedback download our 10 Steps to Powerful Feedback.