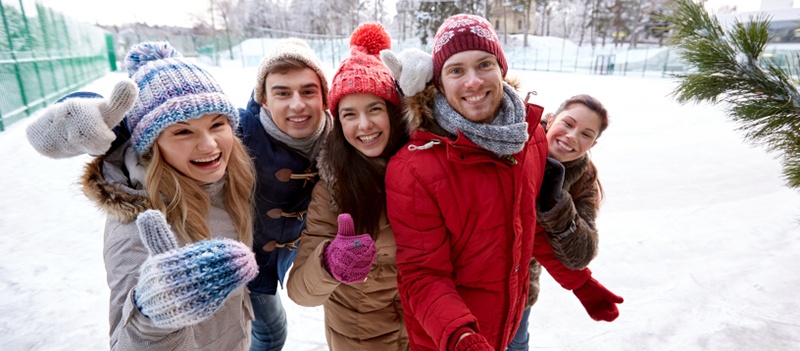 When you pay attention, a holiday party can tell you a lot about your team's talents. And what you learn about each person could change the way you coach them, and make them more successful.
Recently, I talked with a sales manager who took his team on a bowling outing to celebrate the holiday season. It was a fun team building activity, and it also taught him a lot about each person's strengths.
The organized, fun salesperson on his team planned the entire outing down to the bowling teams and the gift exchange. Everything was perfect, and everyone had a great time.
The relationship seller got everyone to participate in a hilarious game where you eat disgusting flavored jelly beans. Everyone did what she asked and completely trusted her when she said, "it's really not that bad."
The four highly-competitive people created their own bowling lane because they wanted to compete with the best.
Everyone had a blast and time flew by because they were all using their talents. The manager said it was a light bulb moment for him, and he thought about how could make work as enjoyable as the outing by allowing his salespeople to use their talents more often.
He realized that the seller in charge of planning the event was drawn to that responsibility because she enjoys creating a fun atmosphere for the team, and she's highly organized. Great for him to keep in mind when he needs someone to handle complex events and accounts that require a strong attention to detail along with a creative element of fun.
The relationship seller is very caring and builds trust over time—perfect for clients who value the relationship and need hands-on attention. And, her clients do exactly what she says because they trust her. He made a note to recognize that and call on her to build and rebuild client relationships.
The competitive people need to feel like every day is a competition, an opportunity to win and score points, just like the bowling game where they were motivated to compete and see the scoreboard. It's important that they are challenged and know exactly what a win looks like whether they're bowling a strike or creating a successful marketing campaign.
Just like during the holiday outing, when people use their talents they feel strong, happy, and engaged. Observe your team in action, even outside of work, to gain insight into their talents and what comes naturally to them, and look for ways to make sure they are doing more of what they do well. It will make them happy, and increase performance.