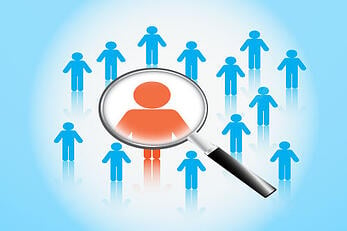 You are not alone if you think it is difficult to find talented job candidates. 75% of managers struggle to attract and recruit the top people they need.
I was talking with a sales manager recently about all of the different ways to identify and recruit talented sales candidates, and I learned that he has found six sales superstars by using one resource—LinkedIn.
You may turn to LinkedIn for networking and attracting prospects, but it's also the perfect place to target highly talented job candidates. (Funny, isn't it, LinkedIn used to only exist for people when they were looking for a new job? What a difference a few years makes!)
The manager with whom I spoke has a great system for finding sales superstars on LinkedIn and I wanted to share it. It is an excellent example of how hiring and recruiting is changing, and how you can think creatively to find talent.
Start by Searching Specific Keywords such as Sales, Media, Or B2B Sales In LinkedIn
You will get a ton of profiles to sift through, but you can narrow the list by using search filters such as location, experience, and industry.
Pay close attention to the quality of the profile. The manager I mentioned targets profiles that appear less like employment resumes and instead describe how they have helped their customers.
Watch for Indicators of Sales Talents: What are They Good at Doing?
Do they talk about working hard and being available to clients outside of working hours? This could be a sign of Work Intensity.
Do they talk about uncovering needs, coming up with creative solutions, and delivering results? They may have a talent for problem solving and strong Customer Focus.
Do they hold leadership positions in the community? Do they talk about growing accounts over time, or making the biggest sale in the company's history? Examples like these could be evidence of strong Motivation Themes.
Check Out Their Recommendations: What Do Others say They do Well?
If you see a profile that blows you away, ask to connect with them. Then see whom they are connected to as well.
Once you identify a promising candidate and decide to take the next step with them, we suggest you use a talent screener early in the process. This will help you to determine if there is enough evidence of the talents you are looking for to continue spending time and money on them.