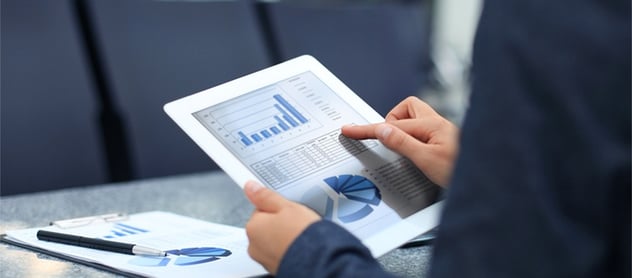 Today's superstar salespeople aren't doing things the way they were fifteen years ago—they've aligned their sales process with the way that people buy today. Today's superstar salespeople are also taking advantage of today's technology, which allows them to have a significant advantage over their sales counterparts who are still practicing the 20th century sales methods. These modern day sales warriors are using what we call lead intelligence to maximize their selling effort. This advantage is making an amazing difference in sales performance and it's worth taking note.
While many of the sales fundamentals of the 20th century still apply, the fact is that with the advancement of technology, the use of email, social media, and the mobile phone, there have been some significant changes that have allowed salespeople to improve and deliver better performance.
Old School Selling
Did cold calling phone jams two to three times a week for 60-90 minutes at a time.
Called prospects during scheduled call sessions.
Interrupted prospects to persuade them why they should meet with you based on something you hoped would be of interest to them.
Prepared for meetings based on the category of business that the prospect was in.
New School Selling
Sales superstars are able to follow up with leads and prospects that have shown interest in their product and service because they have either asked for help or downloaded information on something that interested them.
Initial phone call is well received because it is timely and is of value to the prospect—the person calling is helpful on the topic they are interested in.
Meetings are well prepared and the prospect is actually looking forward to the appointment. The sales rep is ready with information the prospect has shown to be interested in.
Salespeople are now aware if and when their sent emails are opened as well as if the included links in the email are clicked.
Salespeople now have the ability to see if their sent proposals were read and shared with colleagues at the prospect's business.
Not all sales organizations have completely embraced this new ability to have superior lead intelligence, but those that have are reaping the rewards. Yes, a lot of the sales process is still fundamentally the same, but these advancements, combined with the changes in the way people buy, are worth taking a serious look at.