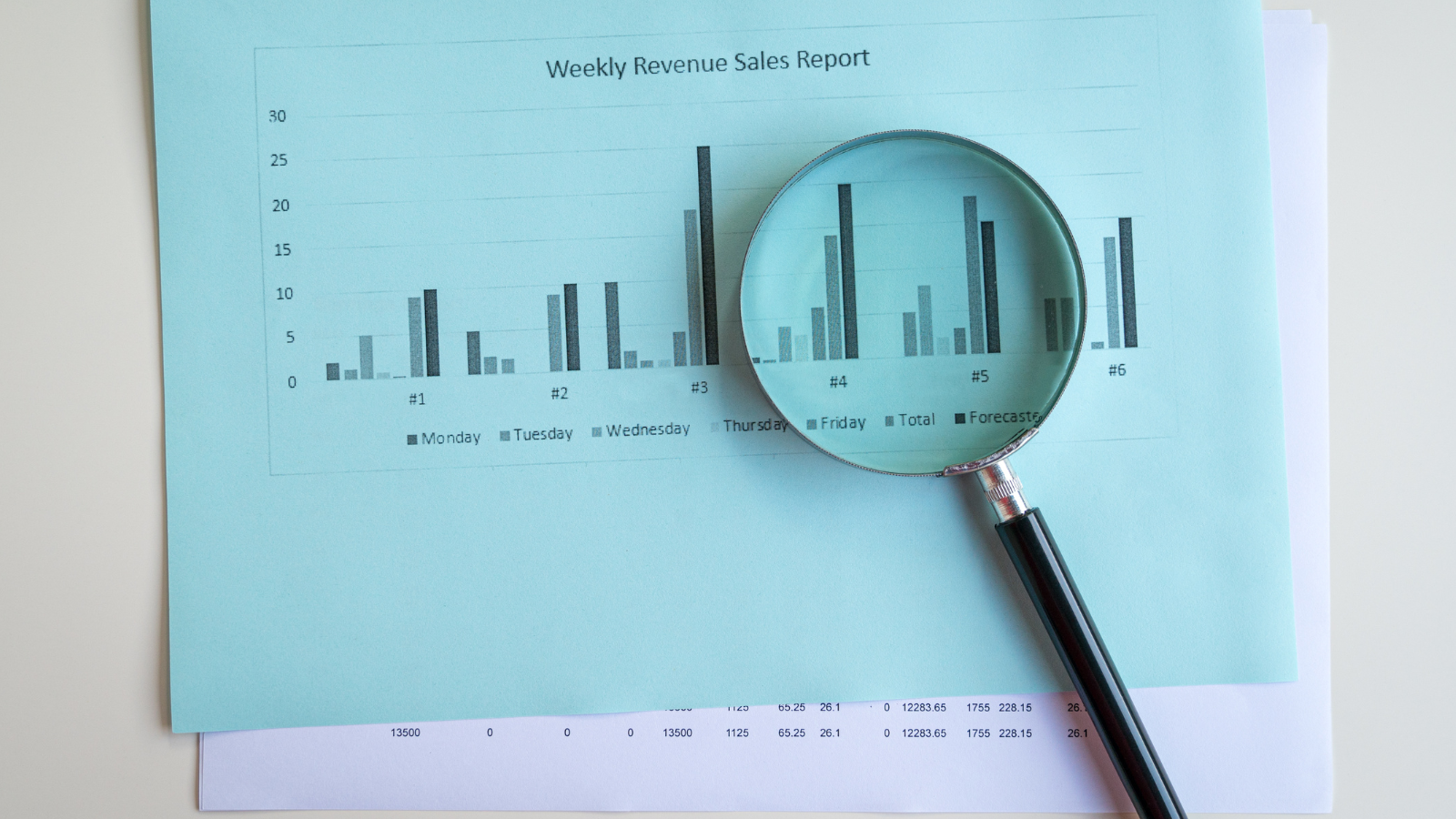 Implementing the right sales performance measures is crucial for success.
While there is little doubt in the minds of sales leaders that measurement is important to drive results with their salespeople, I often find the focus is too wide or shifts based on any change.
In other words, tracking everything doesn't help you to see what is truly impactful, and improvement in performance only comes when you measure the same performance measures over time.
Implement These Metrics to Boost Performance
If this sounds familiar or if you need a boost in performance with your team, consider these points when it comes to implementing performance metrics with your team.
1. Select Relevant Metrics and Performance Indicators
Start by determining what are the most important performance measures and leading indicators that will lead to success. Remember to edit yourself – try to narrow it down to 3-4 performance measures and 3-4 leading indicators. Just in case you are wondering, here is how we define each:
Performance Measures: These are the most important performance metrics that you will track for each salesperson – how you will define success


Leading Indicators: The activities you know lead to performance that you will hold the team accountable (what activity happens along the way to success)
2. Establish KPIs
Once you've selected your metrics, turn them into Key Performance Indicators (KPIs). KPIs are specific, measurable, and time-bound targets. For example, if your metric is "Conversion Rate," your KPI could be "Increase Conversion Rate by 10% in the next quarter."
3. Data Tracking Tools
You will need to consider how you will capture the data regularly and consider what data tracking tools you have access to. A CRM can be invaluable for this purpose as it will allow you to capture, analyze, and visualize sales activity and performance data easily.
4. Resources, Training, and Coaching
You want to set up your team for success – that means making sure that you are providing them with the resources, training, and coaching the need to meet the established KPIs. This may include sales or systems training, access to sales enablement tools, field coaching, or additional team support.
5. Promote Transparency and Accountability
Be transparent with the performance measures and leading indicator data you collect. You want to foster a culture of transparency and accountability with your team. When team members are aware of each other's goals and progress, it promotes healthy competition and can drive performance.
6. Recognize and Reward Success
Celebrate the achievements made by the individuals on your team. Recognizing and rewarding salespeople who meet or exceed your identified performance measures can be a source of motivation and boost morale.
Conclusion
Implementing effective sales performance measures requires focus, consistency, and follow-through.
By identifying the most critical metrics, establishing clear KPIs, providing the necessary tools and resources, promoting transparency, and recognizing achievements, sales leaders can drive better results from their teams.
The key is sticking with a selected set of metrics over time rather than constantly changing focus. With the right performance framework in place, managers can motivate salespeople, enhance accountability, and ultimately boost sales performance.