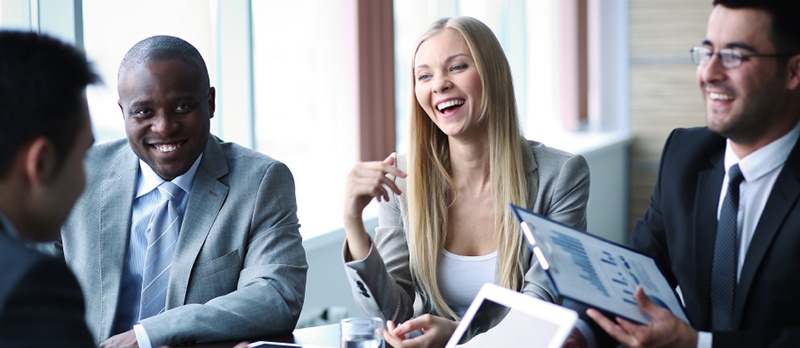 We are very excited to announce that LeadG2, The Center for Sales Strategy's inbound marketing division, has acquired Vitberg, LLC, a HubSpot Gold Partner. Vitberg, LLC specializes in serving the professional services industry, and they're bringing valuable expertise to LeadG2. Here is the official press release.

This acquisition is going to help us serve our current clients better and help expand our services as well. Traditionally, LeadG2 has been known as the expert in lead generation for the media industry, but with the addition of Vitberg, LLC we will be able to focus on a new industry—professional services.
Our knowledge and work on developing the 7 Step Lead Generation process can be modified and applied to professional services marketing, and we are excited to bring this expertise to a new industry.
Alan Vitberg Brings New Expertise
With the acquisition, we're gaining the expertise of Alan Vitberg. Alan is one of the nation's foremost professional services marketing leaders and is an expert on designing and building websites for lead generation. He is also very knowledgeable about content marketing and the use of social media for lead generation.
Prior to starting Vitberg, LLC, in 2011, Alan was the award-winning Chief Marketing Officer for a Top 100, mega-regional CPA firm. In addition to branding, strategic and tactical activities that helped secure a position as the market's dominant leader for accounting and consulting services, he developed and installed one of the first inbound marketing programs for professional services firms.
Opportunities for Professional Services Marketing
If you are not using inbound marketing to generate leads for your sales team, or if you have colleagues in professional services who aren't utilizing inbound marketing, we now have additional capacity and resources to accept new clients and have an expert in house to help serve the professional services industry. We can now apply the sales strategy knowledge we have gained over the last 33 years in business to the professional services marketing industry, helping them achieve even greater success. 2016 is off to a great start and it's going to be an exciting year! Thanks for being a part of it!