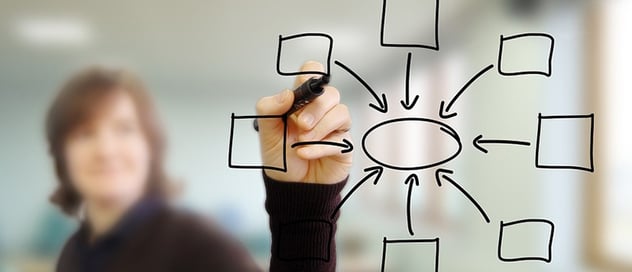 If you are a sales manager, there are probably a number of metrics that you look at or are asked to examine by your leadership in order to determine how your sales team is performing. At times, you can go overboard, looking at too many metrics and spending more time pulling numbers and reports than coaching your team out in the field.
So where is the happy medium? Where do you draw the line of the important metrics to monitor in order to ensure high performance from your team without spending days to pull the numbers? Ultimately, you want to identify those performance metrics that drive results and revenue production with your team. Here are my top three:
Revenue
Goal attainment has got to be at the top of any list right? Ultimately, the success of a sales department is determined by the revenue that they produce and achievement of their revenue goals. So this needs to be on the list, but you need to examine existing revenue on the books and the new revenue that is added through new and existing accounts.
Activity
Look to the number of prospect and client facing meetings your salespeople have each week. How many opportunities are they creating with prospects that can impact your bottom line? How many existing clients are they meeting with each week? And don't just measure the number of appointments—look to the number of quality appointments, or those meetings that result in furthering the sales process. It doesn't really matter if they hit 10 client meetings each week if they are just checking in, or if the meeting doesn't result in a sales opportunity. Talk to your salespeople about the accounts that they meet with each week and ask about the next steps.
Conversions
Notice I didn't say closes. The reason for that is because there is more than one conversion you want to measure with your salespeople to get a really good handle on the activity needed to reach and surpass their revenue goals. Look to their activity. How many of their initial sales meetings result in a second meeting, a proposal and ultimately in booked revenue? Understanding where you reps excel or need improvement in various stages of the sales process by looking at how well they convert to opportunities to proposals and proposals to revenue can help you as a manager provide valuable coaching to improve the performance of your salespeople.
While successful sales teams have measurements in place to track and measure performance, resist the urge to measure everything. Look to those key performance indicators and behaviors that will drive results with your team and pay attention to them. Be consistent in your measurement over time and look for insights in the numbers.