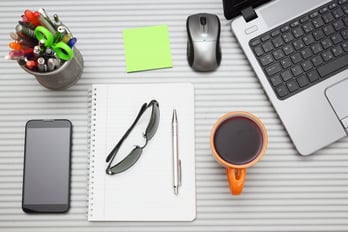 Too often, we define "new business" as the business a competitor once had until we stole it. Here's the bad news: They often think of new business the same way. Thus, competitors engage in a constant war of churn, where quite often there really is no "new business" at all; just an exchange or recycling of clients as if sales was nothing more than a tennis match, and the client is the ball.
Here's a big idea to defend against the loss of your Key Accounts: Pretend you're trying to steal them.
Seriously.
Think of your most important Key Account. Then ask yourself, "If I were my competitor, and I wanted to take this business away, where would I attack?" If you're objective about it—and honest with yourself—you might come up with a variety of possibilities.
Is the account being serviced attentively? If someone's going to improve on the service this client is getting, it's going to be me.
Does the client ever feel "taken for granted?" How can I show them how important this relationship is to me before someone else does?
Are there new products out there might be attractive to this client? Before someone else brings a shiny new option to the table, I'll make sure I keep reviewing my product line to see what's been launched or released since the last time this customer renewed.
Does this company have new needs that have emerged since their last contract renewal, or since our last meeting? How can I do a better job of maintaining contact, of making sure my customer has rapid access to me if such a need arises (hint: Direct cell phone number, after hours access, etc.)
Someone is going to try to steal this customer from me. What would I do if I were in my competitor's shoes? If I take that aggressive stance, the business is more likely to stay than be stolen.
Humans are not disloyal. Clients leave when they are dissatisfied, disenchanted, or suspect someone else can deliver better value. So the best defense against Key Account attrition is to satisfy, enchant, and deliver all the value you can.
Want to retain some Key Account business? Great. I say you should go for it (just like your competitors will).