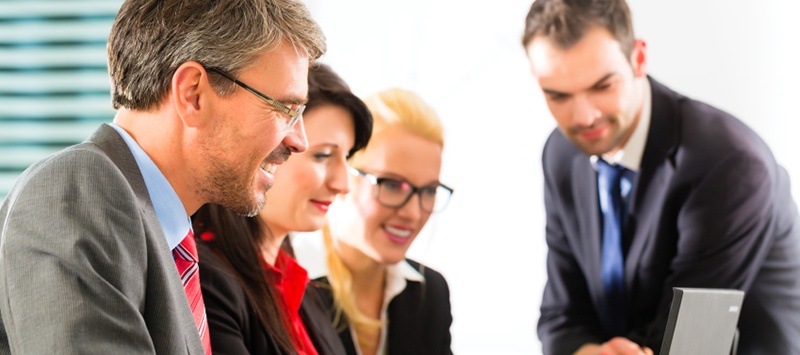 In business, change is necessary in order to adapt and grow to meet the needs of prospects and clients. Many companies and business executives tend to resist change, because change is hard and uncomfortable.
As a salesperson or a marketing professional, you probably have some good ideas that would help your company achieve its goals. Maybe you want to implement inbound marketing or add webinars or videos to your marketing mix. But how can you sell your ideas to management?
Proposing your change can be a daunting task, and rightfully so—only 54% of change initiatives succeed. To increase the chances of your idea for change to be successful, it can be helpful to use an organized change management system.
Understanding What It Will Take to Sell Change
Resistance to change is generally due to one (or more) of three issues: management isn't aware of the situation, they don't feel the change is necessary, or there isn't proper funding for the change. In order to get results, the appropriate tactics need to be used for each specific case that this change initiative falls under.
If Management is Unaware
If upper-level management is removed from the day-to-day issues your department sees clearly, you'll need to paint a clear picture of exactly what the problem is and the effects the problem is creating. Have the quality of your leads gone down? Are you having trouble reaching your audience, resulting in few site visitors? What exactly does the problem look like?
If Management Doesn't See the Need
Once you've painted a picture of the problem, if management still doesn't see the need for change, connect the problem with the bottom line. Show what your proposed change would mean to revenue or profits. Use real statistical information. The more the numbers speak, the more it will help.
If There's No Funding For Change
Start by demonstrating the financial value of your proposed change. If you can show that your change will pay for itself and generate ROI to boot, you'll find your idea much easier to sell. Additionally, look around at ways to reduce costs. You could eliminate or reduce the costs of other tactics that are no longer as effective.
This infographic from Revitas Inc. walks through the step-by-step process of how to prepare and present change management ideas to senior executives, upper management, and even CEO's. Take the plunge and start selling your change initiatives.
---
Jennifer Hartwell is the Product Marketing Manager at Revitas, focusing on Revitas Channel Management and Contract Lifecycle Management solutions for the commercial markets. She recently moved from NYC to Center City Philadelphia. Prior to Revitas, she worked for Canon USA for just shy of 13 years in a number of marketing functions such as Alliances, Product Marketing and Analyst Relations. She also worked for Canon Inc.'s Office Imaging Products Document Solutions division in Tokyo for 2 years as an international expatriate. She earned her MBA from PACE University, and her BA in Marketing and AS in Fashion Buying from the Fashion Institute of Technology. She enjoys many types of activities such as traveling, cultural activities, flower design, cycling, and swimming.