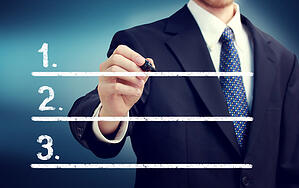 Another new year is quickly approaching and 2014 will be here before you know it. Each new year produces a multitude of predictions around what trends to be aware of in the next year. This is not that blog – instead of giving you a list of potential trends to be on the look out for, here are three big trends that started already and will continue to stick around in 2014.
1. Online Video will continue to grow
According to Adapt.tv's report Q4 2013 State of Video Industry, 86% of brands plan to increase their budgets by an average of 65%, while 91% of agencies plan to increase their online video budgets by an average of 28% in 2014. These are big jumps and while some of the increases will be incremental a good portion of the dollars will come at the expense of traditional media.
There have been several studies that show online video can increase brand recall when on-air spots are seen again online, which is part of what makes it so attractive to brands and agencies. While seeing the same message on a different device increases brand recall, be sure if you are selling or buying online video that you take advantage of the interactivity that online video provides. You have a captive audience that can take action on your message. Don't miss that opportunity by simply repeating your same on-air spot.
2. Programmatic Buying is not slowing down anytime soon
A few months back, I wrote a blog about the impact of programmatic buying and its impact on digital advertising. It feels as though projections increase monthly for what marketers will be spending in 2013 and beyond through programmatic buying. The most recent forecast by eMarketer projects more than $9 billion will be spent by 2017 in real-time bidding. In 2014, look for more brands and buyers to use programmatic buying for their digital ads as the technology and the inventory available through real-time bidding improves.
3. Social Media networks expanding advertising opportunities
This year has been an active year for social media network advertising opportunities. It has brought improvements in existing opportunities, while adding new advertising opportunities on sites like Sponsored Content from LinkedIn, self-service portals on Twitter, Facebook simplifying their ad buying process and Promoted Pins on Pinterest to name a few. Consumers are using a multitude of social media networks and marketers are trying to capitalize on engaging with that audience. This relationship simply means that while marketers continue to strive to integrate a social media strategy into their marketing plans, social media sites will continue to develop new advertising opportunities to monetize their sites.
Understanding the big trends in digital marketing is key in development of a digital strategy. These are my big three. What trends are at the top of your list?
Do you need help with your digital revenue? We can help! Download "8 Tips to Monetize Digital Revenue" now.