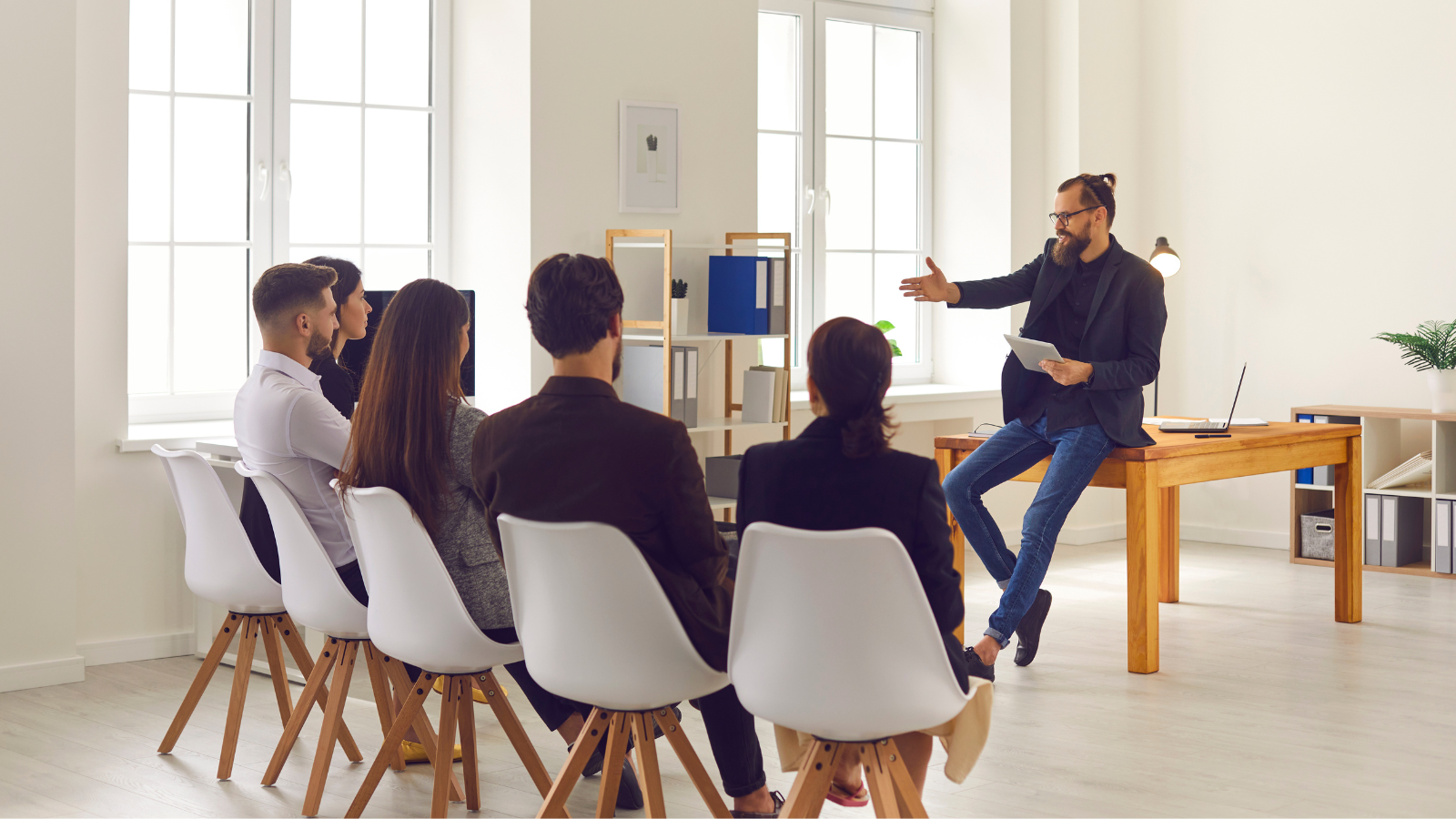 The influence a manager has on your culture and the engagement of those they manage is enormous. According to a Gallup study, 70% of the variance in team engagement is determined solely by the manager.
Knowing this, the time and investment you make in your management team is important to your company's success. Having a plan for their development (or yours) needs to be a priority.
According to the Engage 2023 Report, nearly half (49%) of survey respondents shared that their company is only somewhat focused or not focused at all on employee development. It is time to change that dynamic so your company flourishes.
It takes commitment and dedication from their leadership to help set the tone and expectations for managers. Don't assume that only new managers need attention. Even with years of management experience, there are still many opportunities for growth for everyone who leads a team.
Finding new ways to develop effective leaders can be challenging, and you may need a few ideas to add to your portfolio. Here are a few to get you started.
1. Development Opportunities
Uncover ways to provide self-development through executive coaching opportunities. One way to do this is through 360 Strength Development Strength Coaching. When someone better understands how to develop what comes naturally, understands how others view their talents and abilities, then works to grow themselves, great things begin to happen.
With increased awareness of both strengths and weaknesses, managers can identify areas where they need to improve and focus on where they can excel. This leads to better relationships with direct reports as well as peers. Awareness is the first step. Coaching and accountability help the manager grow and develop in their role.
Investing in your managers to maximize their strengths leads to improved productivity, efficiency, and overall performance.
2. Provide Training
Ongoing training to stay abreast of the latest sales techniques, tools, and technology is a must. Provide leaders with regular training sessions, workshops, TED Talks, and seminars to help them improve their skills and knowledge. Share the areas you believe would boost their development.
Enhancing skills and knowledge helps managers become more effective in their roles, and they are better equipped to handle challenges that come their way. This helps them to stay competitive and better able to serve their team and your organization.
3. Set Clear Expectations
Sharing expectations allows for a clear picture of what is ahead, clarifying responsibilities and goals. Don't assume anyone is on the same page as you for any given task. Be specific and ask them to share what motivates them about this. Ask their thoughts on timelines and initiatives to gain buy-in.
Holding your managers accountable to your expectations along the way allows for clarity on their part. Knowing they are on the right path and letting them focus on what needs to happen promotes ownership of their work and the work of their team.
4. Give Constant and Consistent Feedback
The Engage 2023 report indicated that 30% of managers believe the feedback they received from their managers is lacking. Sadly, 11% reported that they never received feedback at all. The best athletes in the world receive feedback on their performance; the best managers also deserve this.
How do you know you are on course if no one tells you?
How do you improve without coaching?
The more consistent you are in your feedback, the more a manager feels your investment in them.
When providing feedback, make sure to share what they are doing well before sharing an area where they could improve or develop. People are more open to feedback if they hear a cadence of 5 to 1, five positives to one negative. The more we know what we are doing well, the easier it is to hear how we can keep improving.
5. Ensure a Positive Work Culture is in Place
Feeling valued and engaged leads to better performance and retention of your management team. Creating a culture of collaboration, trust, and respect, where everyone feels valued and supported, is important. Celebrate successes and recognize the hard work and achievements of your leaders.
When you have a positive culture that encourages valuing the voices of everyone, your team will begin to become more agile in their thinking, creating more outside-the-box ideas. This could lead to uncovering new ways to drive revenue. Provide them with the freedom to experiment and try new things. If you are meeting with them consistently, ask them to share what is on their mind, provide feedback, and guide them toward positive outcomes.
Conclusion
Developing effective sales leaders (or anyone in a leadership role) is critical to the success of any business. With development, ongoing training, clear expectations, consistent feedback, and a positive culture, you can help your leaders excel and drive performance with their team to find success.
It all starts with you. Take time to create a development plan for your leaders. It will be time well spent.