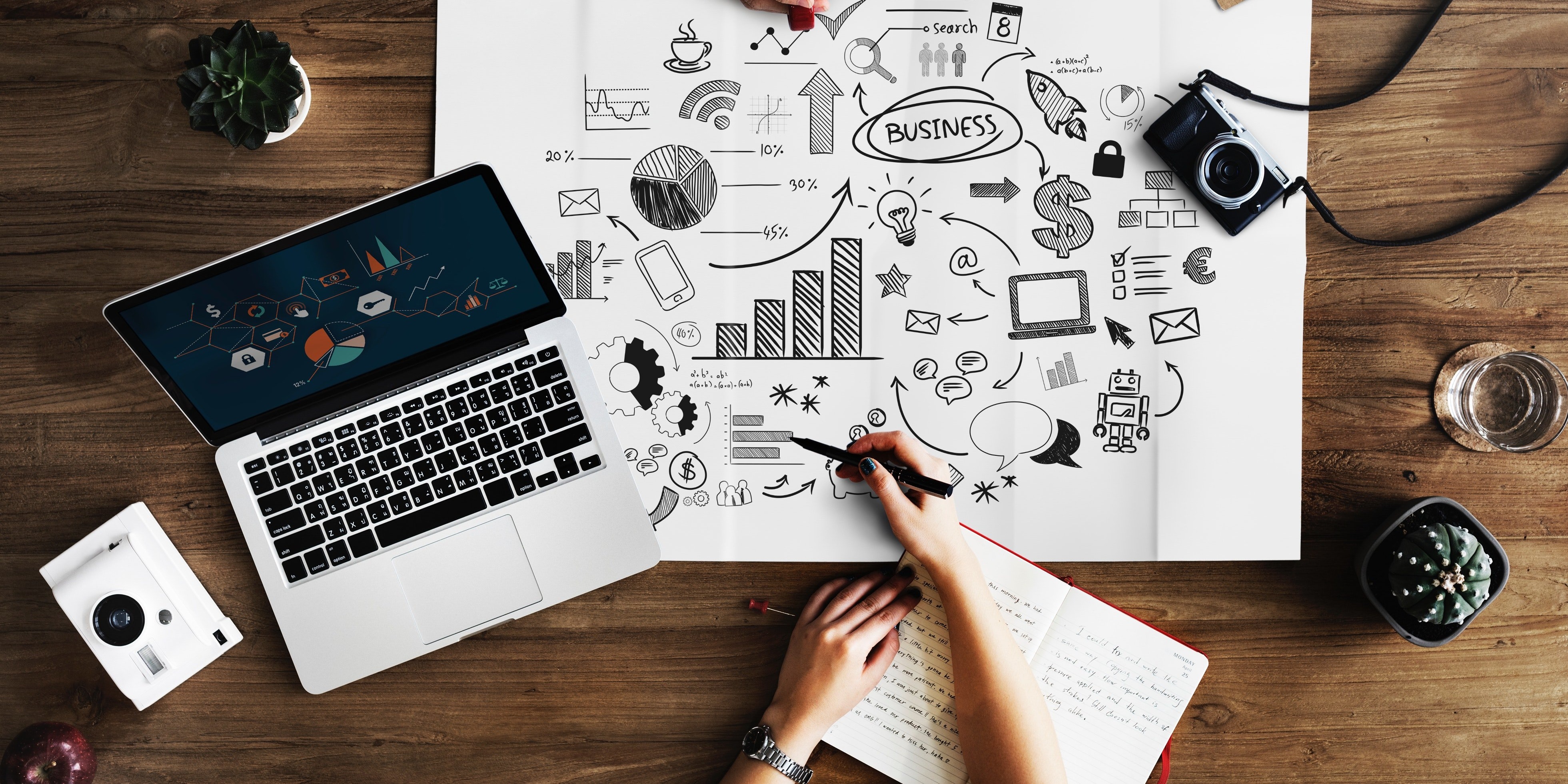 As sales professionals, we are trained to listen to our prospects' needs and then create a tailored solution based on the products we have to sell. As managers, we coach our team on this daily, and as salespeople, we continually work to evolve and better this process. We present a solution, and then explain why these products make sense. But in today's complicated world of marketing, there is a key piece we often forget — consumer behavior. What does your target persona do before making a purchase decision?
A few weeks ago, I was watching TV unwinding after a long day. As I watched, a furniture commercial aired, and I saw a picture of a couch similar to one I had seen while out shopping recently. Having just moved to a new house, I was in the market. With my phone in hand (as usual), I immediately googled the name of the store and was quickly redirected to their site. Once there, an ad immediately popped up urging me to sign up for their emails to receive discounts and inspiration. Knowing that I was very interested in purchasing a couch soon, I signed up. I spent some time on the site and browsed couches and then shut it down for the night.

The next morning, an email was waiting in my inbox about a Fall Savings Event. Later that day as I was scrolling through Facebook, I saw an ad for the furniture store in my feed. The furniture store was hoping to persuade me as I moved through my consumer journey.
The Power of the Consumer Journey
When a solution is presented in the context of the consumer journey, not by product mix, it makes it clear that each piece is essential to properly influence the target persona's consumer journey, which helps to greatly reduce the likelihood that the prospect will want to cut out some part of your solution.

The furniture store did a great job attracting my attention during the TV commercial. They kept me engaged through email marketing and Facebook ads. Their Fall Savings Event motivated me to visit the store where they then converted me into a happy customer. I was excited to advocate for the store by showing off my new couch on my social media accounts once it arrived at my house.
This is exactly what you want for your customers (and prospects) — to see how your products can affect their target audience's consumer journey and the importance of each strategic tactic you're proposing at each point of the journey.
Presenting with the Consumer Journey in Mind
When solutions are presented to match the target audience's consumer journey, it's important to position them so the prospect understands how you and your company's solutions will help them:
Attract a consumer
Engage that consumer
Convert them into a customer
Eventually have that happy customer advocate for their company
When you present the solutions based on the product mix, it's too easy for the prospect to see certain aspects of your solution as the cherry on the top of the sundae. They see it as a nice option, but not something essential.

When you present the solution in the context of the consumer journey, it's like taking all the ingredients from the sundae and putting them in a blender to make a smoothie. No one tries to take out parts of the smoothie while drinking it!
Ensure your company's solutions are best showcased to your prospects by including how they will impact all steps of their target persona's consumer journey.