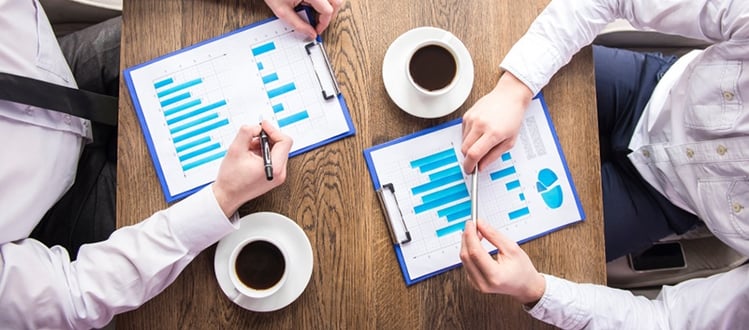 "BECOME THE PERSON WHO WOULD ATTRACT THE RESULTS YOU SEEK."
-JIM CATHCART
- AROUND THE WEB -
<< If you only read one thing >>


With a new NFL season set to get underway this week, I'm thinking about teamwork and complementary parts. A quarterback wouldn't be too effective with no receivers to throw to. A running back is going nowhere without a line to run behind. And the entire defense would be lost without a coordinator and coaching staff in place to scout opponents, draw up schemes, and oversee execution on gameday.

Sales teams are similarly interdependent. To be successful, we need to work with one another and across departments (especially marketing). Not only this, but the most effective selling units are increasingly reliant on sales enablement tools and tactics. >>> READ MORE
Face it, your lead machine is tired. You're hitting the gas, and you're not getting the speed you once did. To change things up, you'll need to go deep on new technologies and new media outlets, not to mention deciding what you're going to say in your promotions.

If you care only about quantity and quality, you should focus some attention on the most relevant pictures and the most meaningful words possible. Why? Because, at the most fundamental level, you're counting on those images and words to get your prospects to act. >>> READ MORE
It's a healthy question and one that has strong opinions on both sides… Does swag work? Promotional products (AKA swag, tchotchkes, freebies, branded merchandise, you name it) have been around for some time. In fact, they date all the way back to George Washington's campaign in 1789.

More recently, companies have started to integrate swag into their sales sequences, driving healthy growth for the entire industry. And by "healthy," I mean $23.3B annually, nearly double what it was a decade ago. So swag must work if that many people are buying in… right? >>> READ MORE
You can't manage what you don't measure. While metrics are important in every aspect of any business, they're especially critical in sales. Sales leaders can't use their intuition to guide their decisions — not only are they dealing with a huge amount of information, but the risk of failure is high.
That's why successful companies obsessively measure everything about their go-to-market model, sales strategy, and salespeople. To help you find the numbers you need to be paying attention to, we've compiled the ultimate guide to sales metrics. >>> READ MORE
- DON'T MISS -
This Week on The Center For Sales Strategy's Blog: