Today, we're celebrating the official beginning of Spring! We hope wherever you are, you see flowers blooming instead of a snow pack.
This Week at The Center for Sales Strategy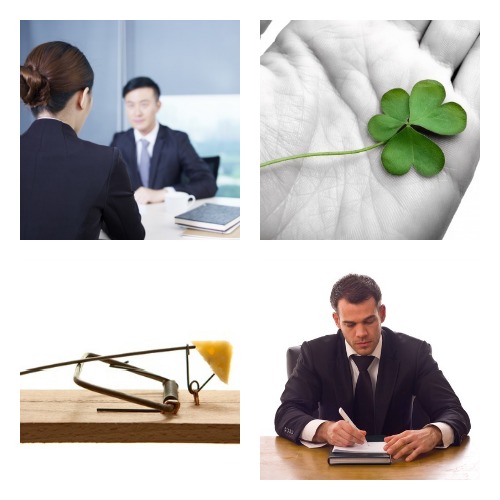 Below are some key pieces of wisdom found within this week's blog posts:
From Forget Job Title: Listen to the Person who Knows Best:

"Back at my company, after three months had passed, people were starting to get nervous. "Why isn't he buying? You said he was interested!" they implored. "What are you doing wrong?" they questioned. "How can we make this go faster?" they demanded.

"



From Luck Happens when Preparation Meets Opportunity:
"

If luck were so important a factor in success, our history would not be replete with stories of what men and women, throughout history, have accomplished by skill, hard work, practice, creativity, and determination."
From 5 Biggest Interview Pitfalls—and How to Avoid Them:
"The question "Which color would you be if you were an M&M? And why?" might feel creative and even deep to some, but the odds of you learning something that will help you to determine whether this candidate is likely to grow in their job, reach and exceed their goals, and consistently replicate their success over time are pretty slim."
This Week's Top Reads from Around the Web
We love to read and watch great content at least as much as we like generating it, so here are the posts that caught our eye this week:
Zapier pulled together great advice from Bill Gates, Hiten Shah, and other successful entrepreneurs that were told to readers during Reddit's Ask Me Anything sessions.
HubSpot surveyed nonprofits to see how they're using social media. The results were really interesting!
Marcus Sheridan (the Sales Lion) warned us about the seemingly innocuous phrase "add value" in the world of content marketing.
What have you read recently that resonated with you? What have you written recently that resonated with your audience? Let us know, we'd love to share it!
If you're looking for ways to generate more leads for your salespeople or need help growing your online presence, be sure to sign up for our brand new Inbounders Weekly email list!