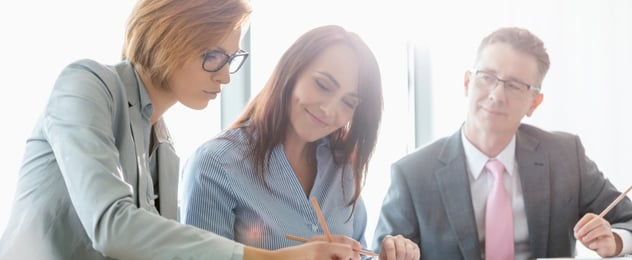 My words of wisdom for the day: When you love something, don't set it free. Hold on tight and grab a back-up just in case!
This philosophy has served me well. For example, I am nearly out of PB2 (my latest food addiction) so when I went to the grocery store last night I grabbed two. One will sit on my pantry shelf unopened for a while, but it will give me daily reassurance that I will never run out!
Thinking back quite a few years, like most parents, my husband and I made sure to give our favorite babysitter, Alexandra, the VIP treatment. We genuinely cared about her, so I'm sure that showed, but we also paid her well and provided her with things like pizza, snacks, and movies to keep her happy and engaged when the kids were asleep. We wanted to show her she was important to us, but selfishly, we also wanted to know we would always be top of her list when we needed a sitter! Even so, there were times when our family wedding fell on the same night as her gymnastics competition. What then?! Just like PB2 – gotta have the back-up plan. Other responsible teens ready, willing, and giving us daily reassurance.
You Need to Build a Bench
When a job is that important, you can't go scrambling around at the last second to find the perfect person. You have to have your back up plan in place. In other words, you have to have a bench of people with the right talent to do the job that you can call on when you need them. Think NBA finals with a bench of players ready to go.
This is especially important in a sales position, so how do you build a strong bench so you always have a back-up plan and you're not left scrambling?
Our research shows there are many ways to effectively do this – and the best companies do them all. But the most effective means of building a talent bank of superstars is through employee referrals we we'll focus on that one today.
Why Employee Referrals Are Gold
Employee referrals have the highest applicant-to-hire conversation rate for sales positions at 40%. This means that when someone on your sales team who understands the job, the expectations, and the company refers someone talented to you, there is a 40% chance that person could end up on your team in the future. And, salespeople hired through employee referrals have higher retention rates and levels of engagement than others!
To help you take advantage of this deep well of future talent, I have built you a list of the 4 ways to start tapping into employee referrals today.
4 Ways to Tap Into Employee Referrals
Make it fun: Get the entire team excited about providing strong referrals so you can increase your pipeline quickly and put yourself in a better position. Consider setting a goal for team referrals and creating team rewards for reaching specified targets.
Show 'em the love: Communicate how much you value these referrals. Build a recognition plan that rewards all good, high quality referrals – not just the ones that are hired.
Get 'em while they're hot: Newly-hired employees are one of the best sources of candidate referrals. Consider how you can build a step into your onboarding process to specifically ask for and capture this valuable intel when your new seller starts and feels especially excited and motivated to make a difference.
Follow-up fast: Make sure you always reach out to anyone referred by an employee right away. If the referred individual is not contacted, you can lose credibility with your employees and potential candidates, negatively affecting your employer brand. Make note of a clear plan to follow to ensure things flow smoothly.
Don't leave the success of your sales department up to chance, hoping that when you have an opening the perfect person will be sitting on your doorstep waiting to talk with you. Build a strong talent bank of people who have the right stuff and start filling that bank with the help of your own employees.