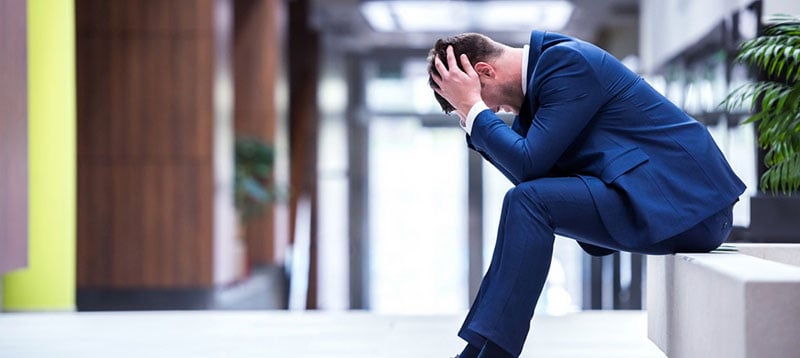 I spent some time on the phone this morning talking with a new client. Brand new to the world of talent assessments and strength management, this sales manager was trying to wrap his mind around everything he was learning.
He called me because he was frustrated to learn that one of his lowest-performing salespeople had one of the strongest talent profiles on his team. He could not figure out how that could be possible!
Have you ever felt the frustration of managing a seller who was not performing on the job even though you knew the person had the potential? It's maddening! And if it has happened to you, you're not alone.
There are many reasons why a salesperson may fail to perform, even though they've got the potential.
Salespeople may:
have the raw potential to be successful but have never been trained or coached in a way that has allowed them to maximize their strengths
have stuff going on in their personal lives that is distracting them from work
lack the confidence necessary to succeed
lack the desire to push themselves harder
have an area of weakness that is getting in their way, despite all their talents
feel disconnected from the sales team or organization due to a lack of relationship with their manager
lack the specific vision or plan necessary to succeed
So how do you turn this around? Step one is to make sure you clearly understand what is getting in the way of their success. The next step is to build a plan to turn their talent into performance.
Here are some ways to do that:
Talent Feedback: Schedule about 30 minutes or so with a Talent Analyst to talk about the behaviors you are coaching and gain some strategies to help you maximize your seller's talents. Don't underestimate the value of talking this through with an expert!
Grow your relationship: Conduct an Individualized Management Questionnaire (IMQ) to pinpoint exactly what the seller needs from you as far as motivation, encouragement, learning, and help.
Set expectations with talents in mind: Not everyone is cut out for new business development, complex accounts with many moving parts, or large agency work. Make sure you put the right people in the right seats and then, with their unique strengths in mind, give them the opportunity to grow in the areas of greatest potential.
In-field coaching: Go on calls with them to observe them in action. This will allow you to better understand their process and style and it will give you the opportunity to give them detailed feedback on exactly what they are doing right and what they could do better or differently in the future.
Be consistent: Give them clear directions, goals and feedback. Hold them accountable and don't let them get away with poor behavior, even occasionally.
Develop a plan: Spend some time with them to build out a detailed plan with a timeline and clear targets. Ensure that they have a crystal-clear understanding of what they need to do and they have a detailed plan to accomplish their tasks.