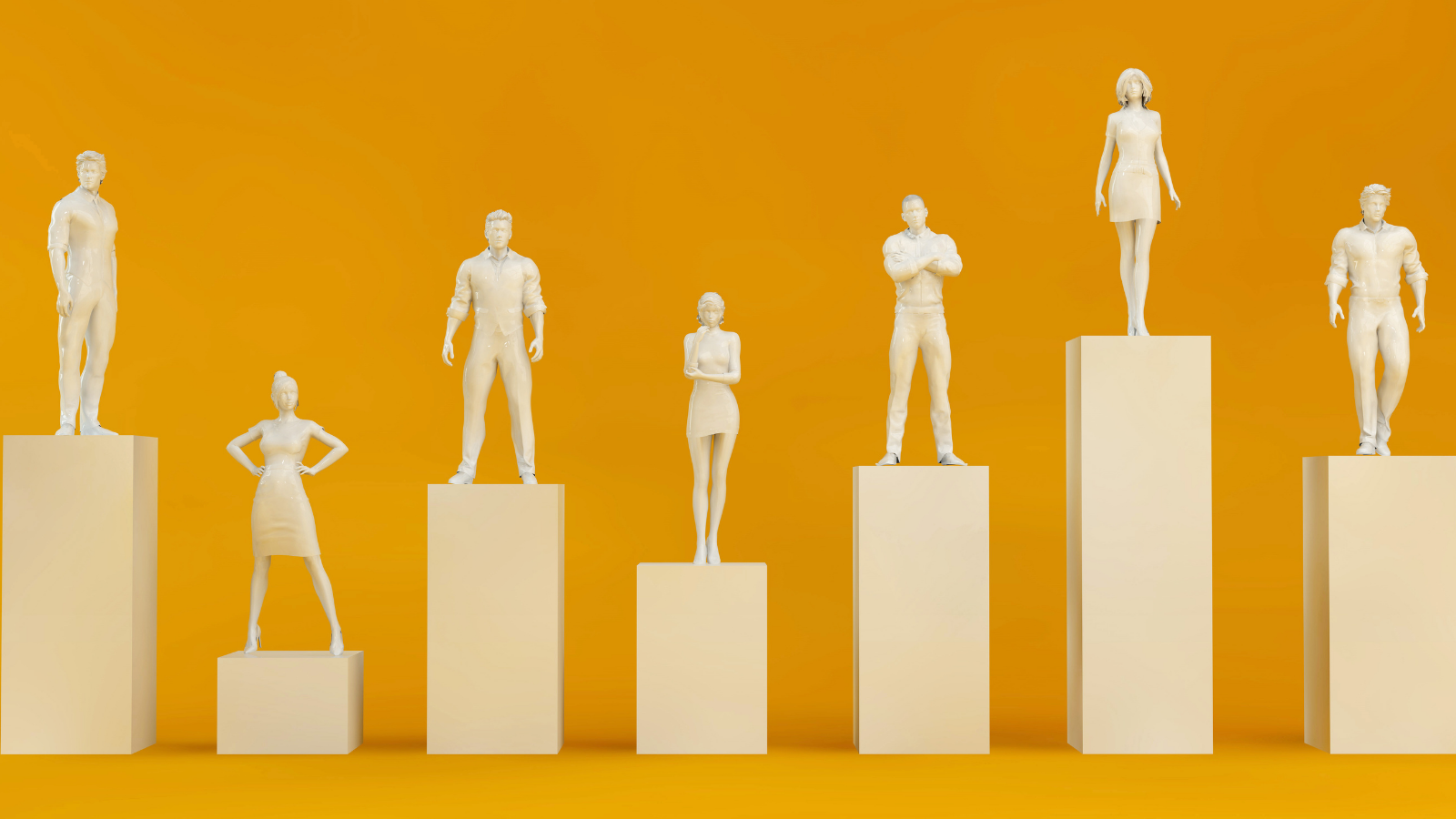 To thrive, an organization needs to be able to attract, hire, and retain top talent.
Top talent are the people that are going to take the team to the next level. They're the ones who instinctually want to be the best and are the best. They serve clients in a way that no other can. They uncover client needs, close and grow your key accounts, and solve problems in a way you wish everyone could.
In fact, superior talent is up to 8xs more productive than typical talent!
Why is Talent So Important?
In the 2021 Talent Magazine, Rob Babin, SVP of CMG-Radio said, "The most crucial factor in achieving success is having a staff of sales professionals who are innately driven to seek new challenges, form solid relationships, and partner with clients to establish a successful marketing strategy."
Through training, coaching, and Individual Focus Meetings (IFM), you can help average sellers get better, but even those tactics can only go so far.
Your top talent are the ones that don't need you hovering over them to get things done, to achieve budget, or to develop new business. They do it because it's written in their DNA.
7 Reasons to Invest in a Top-Talent Sales Team
Why is finding, hiring, and having top talent important? And why is it important for your organization needs to invest in it?
1. Achieve budgets
2. Attract Top Talent
3. Improve overall performance
4. Employee Engagement
5. Retain Top Talent
6. Higher Client satisfaction
7. Less client attrition
With the ever-changing economy, hiring top talent is more important than ever before. As Jim Hopes says, "Think about it. If your pre-pandemic sales team had 18 people on it and your post-pandemic team has only 14, you have reduced your market sales coverage by 22%. Over 1/5 of your team disappeared."
Look at your team, see where everyone ranks in talent, and increase your talent bank. Searching for the best talent will pay off.
Using a Sales Talent Assessment
When recruiting, write the job post to match the skills and cultural fit you want for the position. It's best to use a sales talent assessment (like the one we use at The Center for Sales Strategy) that matches the best salespeople.
Our tools don't just describe the candidate – they predict whether the candidate will become a top performer for your organization. Our talent assessments report an individual's intensity levels in the specific themes that separate the best from the rest in this particular job. Statistically, it makes sense to use the overall score as a guide.
A sales talent assessment helps a manager determine:
How to most effectively coach to their salespeople's strengths.

Put them in situations where their situational talents may fire.

Help them find workarounds for their non-strengths.
If you're using a talent assessment, it's important to approach your selection of candidates and coaching your sales team differently. If you'd like to know more about how our assessments can help you, download our Talent Fit Factors form.