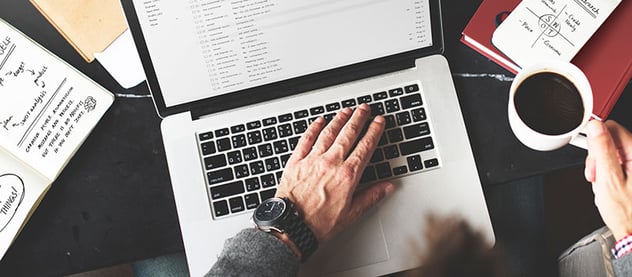 We hope you've had a great week! It's Friday, and today we're sharing what we've been reading online this week! Here are our "best" from around the web.
1

.

23 Follow-Up Sales Email Templates to Send Instead of "Just Checking In" — HubSpot

Salespeople shouldn't send "just checking in" emails for one very simple reason: They don't work. Buyers feel like the rep is virtually poking them, making them reluctant to answer. Not only do "checking in" messages rarely garner responses, they can even turn prospects against their senders. But reps still need a way to get in touch with buyers who've gone dark. Enter these 23 email templates.
2. How to Support Employees' Learning Goals While Getting Day-to-Day Stuff Done — Harvard Business Review

Managers are under tremendous pressure to generate results. You have annual quotas, quarterly goals, and increasing competition. Who has time to let employees go learn skills that may not be relevant for years, or may not serve your unit at all? This article contains key lessons to help managers make learning and development a central pillar of the workday while helping strengthen the bottom line.
3. 45 Local SEO Pitfalls & How to Avoid Them — Moz
SEO mistakes can have significant consequences — from dropping in the rankings to getting blacklisted. Here are 45 of the most common mistakes and how to avoid them.
4. Top Web Design Trends in 2017 [infographic] — Social Media Today
Dive into this infographic to get a better idea of what design trends will keep you ahead of the curve in 2017 and have the clients clamoring for a piece of the action. Whether you're looking to up your skills in the animation realm or to get more adventurous with your use of color, this infographic will help.
5. Artificial Intelligence is Changing Email: Get Ahead or Fall Behind — Seventh Sense
With the help of artificial intelligence, you can now know what content individual subscribers will find valuable, know exactly where they are in the buying/customer journey, and know when each subscriber is most likely to open and engage with your email. This is not only the future of email marketing, it's happening now. And your competitors are using it to reel in prospects and keep customers loyal, so you might want to get on board! This article shares what you need to know.
---
This Week on The Center For Sales Strategy's Blog: