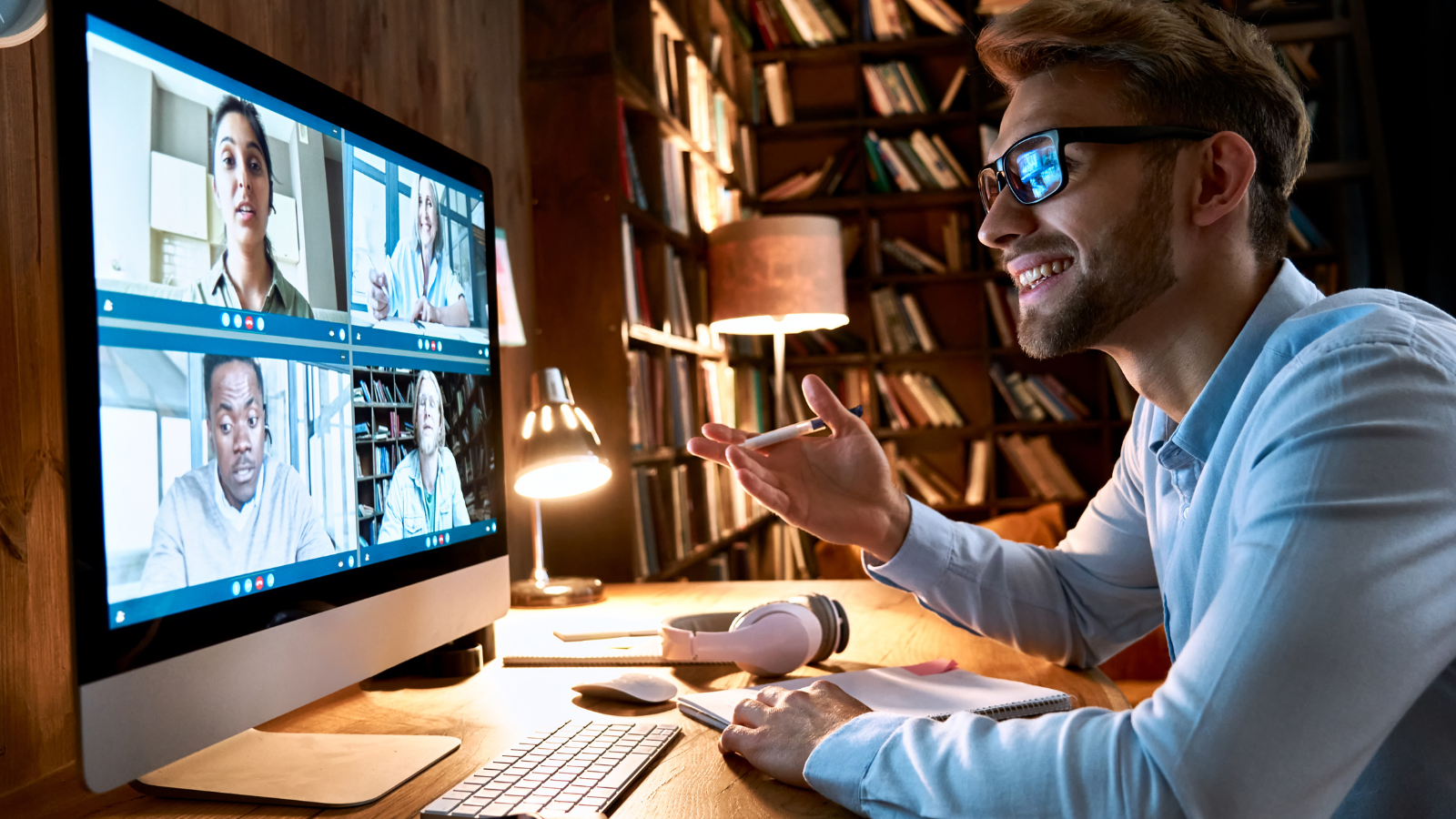 If you are like me, the idea of your sales team working remotely was beyond your imagination. Every once in a while, you might hear a rumor about a salesperson that worked from home a couple of days of the week, but they were more like myths than reality. Oh, sure, they are "working from home," and I saw "Big Foot" run across my backyard.
However, with the pandemic, the world changed seemingly overnight.
You went from a team that worked 100% in the office to a team that worked 100% remotely, and now that COVID is "over," you have a team that works in a hybrid model.
Have you changed your management style to match the new reality of a hybrid sales team?
3 Clever Ways Sales Managers Lead Hybrid Teams
Sales managers must adapt their leadership styles to manage and motivate these hybrid teams effectively, but most organizations are still missing the mark.
Here are three unique ways that sales managers lead hybrid sales teams.
1. Set Clear Expectations
With team members in different locations, it's essential for sales managers to clearly communicate goals, expectations, and feedback.
This ensures everyone is on the same page and working towards the same objectives. Just because they are working from home does not mean that the expectations for sales activities and budget have changed. Make sure your team knows the rules and expectations.
2. Leverage Technology
When you are all in the office, communication is easy.
Now that everyone is working from different locations, you need to be proactive in your communication and collaboration.
Leverage new technology to help facilitate the process. Tools such as video conferencing (Teams or Zoom), project management software (Teams or Slack), and virtual whiteboards (Mirro) are helping to bridge the physical distance and keep team members connected.
You should also be available for your reps to "pop in" your office. Block off specific times in the day for your reps to stop by and chat about prospects, key accounts, and ideas.
3. Make Office Days a Draw
With hybrid teams, your salespeople will be in the office 2 to 3 days a week. Make the "in-office" days special. Having them drive to the office to do the exact same things they can do from home is not a winning tactic.
Schedule meetings and activities that benefit your salespeople. Here are just a few ideas to make coming into the office more productive:
Sales Meetings

- This is obvious, but look for ways to incorporate your sales reps into the meeting. Have a rep share a success story, make a presentation on a new hot category, or lead a training element.



Brainstorming

- Schedule a weekly brainstorming meeting that is available for all reps to attend and ask for help from the managers, as well as their peers.



Individual Focus Meetings

- Schedule your IFMs (one-on-ones) on days that you are in the office. Face-to-face meetings are just more productive, plus you have the opportunity to have conversations after the meeting, where a lot is accomplished.
(Note: In IFMs, you are a resource to your salespeople. Your goal is to help them move target and key accounts through their pipelines. It's not a meeting to discuss their pending and budget.)



Socialize -

Schedule weekly or monthly social activities for your team. A little sales bonding is fun and can build unity among the team. The last 3 years have been hard; look for ways to help your team celebrate the wins and blow off a little steam.
Overall, the rise of hybrid sales teams has led to a shift in leadership styles, with sales managers focusing on clear expectations, leveraging technology, and making office days more productive.
By adapting to the needs of their hybrid teams, sales managers can effectively lead and motivate their teams to succeed.