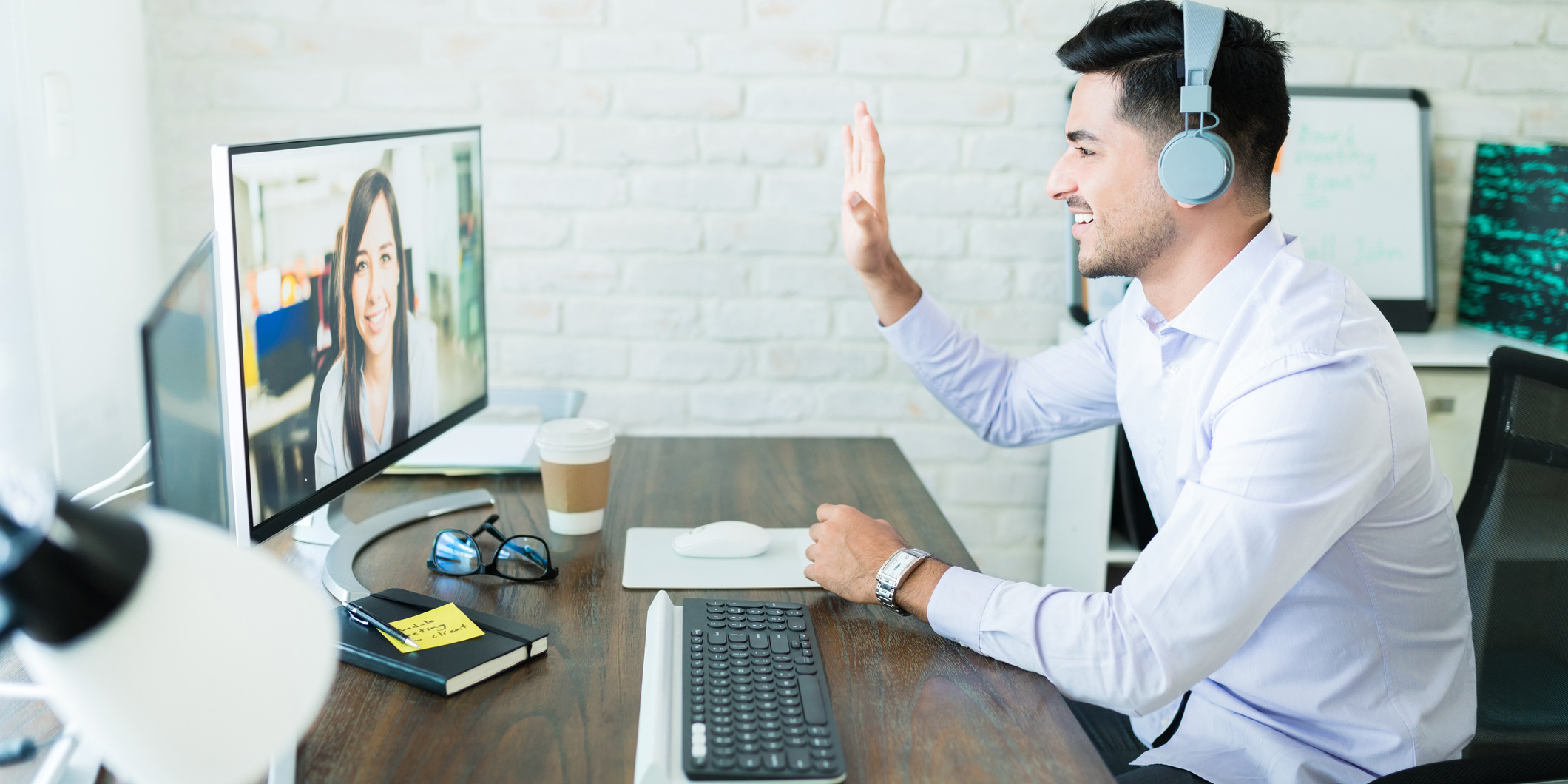 From being quarantined in our homes to keeping six feet apart and avoiding handshakes, the way we interact with other humans has drastically changed. In the business environment, the normal behaviors and tactics that salespeople have relied on to drive their success are no longer available. We can no longer drop by to see a client, meet a prospect for lunch, or fly to another city for a face-to-face meeting. More and more selling is now being conducted over the phone and via email.
And this isn't a short-term trend. The U.S. Chamber of Commerce reports that "a new normal has developed for businesses of all sizes across nearly all industries, with changes likely to endure even after COVID-19 is a thing of the past." We may have lost a few tools from our sales toolbox, but we're going to replace them with new ones that we can use to build relationships and advance the sale.
Humanize Your Selling Strategy
With these new limitations, many salespeople feel as though they're forced to work with one hand tied behind their back. They've been robbed of the ability to use human touch in the sales process. However, many salespeople are leveraging technology to stay engaged with prospects and clients.
Technology doesn't have to be cold and sterile. When used effectively, you can leverage technology to add human touch back into the sales process. Here are a few ideas:
Video Calls
Just because you can't have an in-person meeting doesn't mean that your interactions with prospects and clients are limited to audio and text. By now, most of us have experienced online meetings with our internal teams using programs like Teams or Zoom. But the effectiveness of these programs isn't limited only to meetings with large groups of co-workers. They also work well with one-on-one interactions.
Rather than picking up the phone, invite your prospects and clients to join you for a brief online meeting. You can give them the option of keeping the video turned off if they'd like, but don't be afraid to keep your video going. Findings from a recent survey conducted by Lifesize (a provider of video conferencing systems) show that there are several benefits, including:
98% of respondents state that video helps with relationship-building

90% of respondents say video makes it easier to get their point across
Embedded Video in Email Communications
Prospecting for new business and trying to engage new contacts can be difficult — especially if you can't get that first meeting or even get the prospect to answer your call. Email may be your only remaining avenue. But your email doesn't have to be like every other sales email your prospect receives.
Embedding a short video into your email will help you rise above the noise and clutter in their inbox. It also helps you humanize what has traditionally been a very cold communication channel. One application that makes creating and embedding video into your emails is Vidyard. Their research indicates that including the word "video" in the subject line of an email increases the open rate by 19%, and the open-to-reply rates increase 8x when a video is included in an email.
The great thing about creating a video is that you can script out exactly what you want to say and how you want to say it. You can then rehearse your communication, and if you don't like the way your video turns out after the first shoot, you can just hit "delete" and try it again.
Email Customization
If you're going to rely on email for your prospecting, then make sure your messages don't look like spam. If your prospect thinks they're one of thousands who have received the same message from you, they will be very quick to send it to the delete folder.
Prospects want to know that you know their business, so your emails should be customized for each individual prospect. This can be very labor-intensive and time-consuming unless you use a sales enablement tool like HubSpot Sales Professional. One of the benefits of using HubSpot Sales Professional is that it helps you make your "one-to-many" emails look more like "one-to-one" emails. They enable this with personalization tokens you embed into email templates.
The personalization tokens allow you to add personalized content to any email. The token identifies information from specified CRM data fields and pulls it into an email message. This can include:
The prospect's name
Their company name
Their city or state
Any other nugget of information that you store in a defined CRM field
Open/Click Notifications
Another benefit of the HubSpot Sales Professional tool is that it provides great actionable intelligence regarding the digital behavior of your prospects. It gives you real-time notifications of when your prospect opens your email, clicks on a link, views your video, or visits your website. These insights help you prioritize your prospecting activity and improve your likelihood of engaging the prospect when you call.
If you call them when they're viewing your website or reading your email, they're likely sitting at their desk and available to receive your call. Sales can become impersonal and lose the human touch when we're forced to leave voice mail messages. But calling at just the right time with just the right message will improve your ability to engage with the prospect and add a more human touch back into your sales activities.