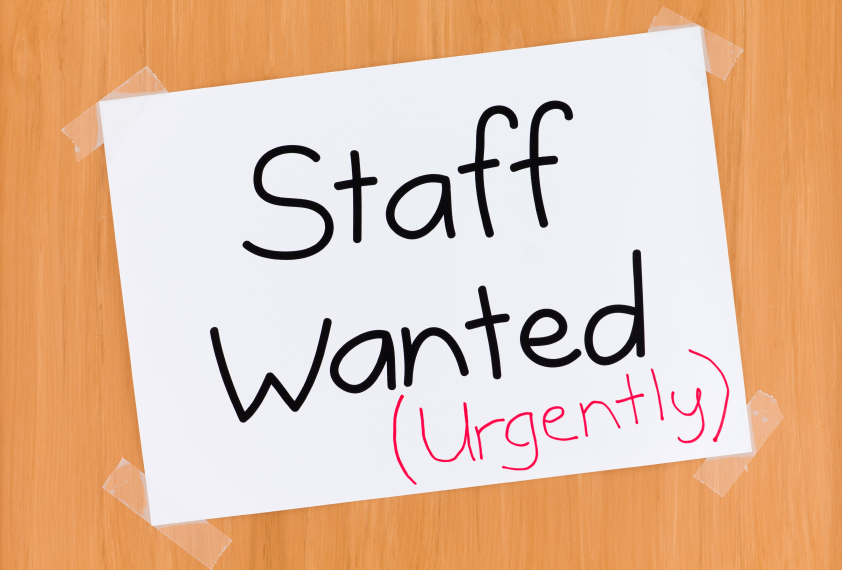 I work with managers to help them build their talent bank, so I understand the struggle, time, and effort that go into establishing, building, and maintaining a talent bank. It's not easy and the time to roll up your sleeves and get started is always yesterday.
Imagine the added stress that occurs when you've built a great talent bank and it runs dry.
An initial full-court press is needed to develop your talent bank, but you can't stop there. When you've found talent you're not ready to hire (yet), it's important to think about how you can keep those people engaged and interested in you.
Here are three big mistakes I see managers make that effectively drain their talent bank:
1. All they hear are crickets.
So maybe you're not going to hire them today but you're interested enough to want to keep them around… so be courteous, respectful, and gentle when delivering the news that they didn't get this job. A couple of weeks ago a manager asked me what I felt would be appropriate to say to a candidate they didn't want to hire but really liked. Here was my reply, "First, make sure you don't leave them hanging. It's unfair to lead someone through the interview process with no closure as to why they didn't get the job. Let them know you enjoyed meeting them and feel they have a lot of talent but for the position available, you don't feel it's the right fit. Then explain you'd like to them to be part of your talent bank for when a position that is the right fit becomes available."
2. They start to see you as Pinocchio.
Lack of clarity can make it appear that you're a liar. Be clear and up front that you are interviewing many different candidates (because you should) and set expectations about the interview process you have in place. Be transparent with the steps they and you need to take (including drug tests and background checks, if any) as well as your timing. If you give them a timeframe on your decision process, which is helpful, then communicate with them if the timeframe changes. And by all means let them know if they didn't get this job.
3. You become a distant memory.
If you're not in regular contact with people in your talent bank, they're not really candidates at all. They forgotten about, or lost interest in you, or just moved on. So take time to create a plan to ensure that you're following up and staying in touch, to make certain they know you care about them and that they still care about you. A plan can be as simple as setting an appointment to call select candidates for a periodic check-in:
"I wanted to see how things are going in your job search efforts."
"Has anything changed since we last spoke?"
"Tell me about some of your recent success (or big wins) in your current position."
"What are you reading lately? What books or blogs do you think I should be reading?"
You should also check LinkedIn to see if there's a birthday or a job anniversary coming up.

It's a real easy way to say "I haven't forgotten you."
Some managers take it a step further and plan a lunch or coffee with candidates they admire most. Regardless of the plan, just make sure you have one so the candidate doesn't forget that you or your company exists.
It's so easy to let all the work you did to find talented candidates just slip down the drain because you didn't take the steps to keep those relationships alive. One day soon—three weeks? three months? you're lucky if it's a year—you'll need to hire again, to reach into that talent bank, and you really don't want to find it empty. It's easier to keep candidates active and interested than it is to find new candidates.