"How do I find my next sales superstar?"
"Where do I look to find sales talent?"
Sales managers often ask questions like those. The simple answer is everywhere. You might find sales talent anywhere and everywhere. It could be the person waiting on your table at your favorite restaurant or the person sitting next to you on a plane. Sales talent is everywhere, but it can be tough to spot—unless you know what you're looking for.
Recently, I went to a sporting goods store to buy my son a pair of tennis shoes. The sales associate was outstanding, and the Talent Analyst in me wanted to give him a Sales Talent Interview right on the spot—to measure what my gut told me was his innate sales talent. He was energetic, friendly, knowledgeable, helpful, and highly convincing. The shoes were actually a little too big for my son, but the sales associate overcame the objection by saying, "You know kids, they grow fast." He said I should do what his mom did and buy the bigger size, then have my son wear two pairs of socks for a month until he grows into them.
It seemed like a good idea to me!
You can find sales talent anywhere, but I wanted to narrow it down a bit for you, to uncover the most popular ways managers find talented sellers. Recently, we asked dozens of managers if they found a sales superstar last year, and if so, how they found them.
We didn't survey corporate recruiters and HR execs, just sales managers.
Here are three ways managers found superstar salespeople last year:
1. Referrals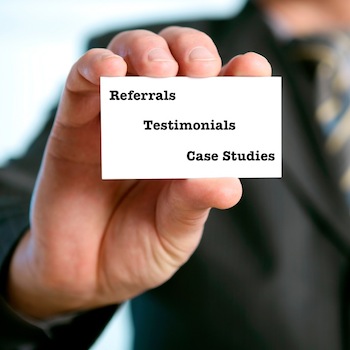 Referrals from managers, employees, and clients topped the list. This was by far the most common way managers recruited highly talented salespeople.
When you ask for referrals, try to be as specific as possible about what you are looking for. For example, instead of saying, "Do you know any good salespeople?" ask more specific questions such as:
Who do you know who…
Needs to be busy and productive every waking hour?
Can keep a lot of balls in the air without dropping any?
Is a natural at moving the sale along step by step?
You can't ever win an argument against?
Offers solutions that are well thought out?
Really likes people, and people seem to like them?
Is never satisfied with their current level of achievement?
Questions like these will help improve the quality of referrals you receive, and help you find potential candidates who have the specific talents for which you are looking.
2. LinkedIn
LinkedIn has become an excellent resource when it comes to spotting top sales talent. Check out our recent blog, How To Target Sales Superstars on LinkedIn.
It's the perfect place to target highly talented job candidates. Start by searching for keywords such as Sales, Media Sales, or B2B Sales. It may take you a while to sift through the results, but you can narrow the list by using search filters such as location, experience, and industry.
Pay close attention to the quality of the profile. Look for profiles that are targeted to potential prospects, not to potential future employers, and that explain how they have helped their clients.
3. Networking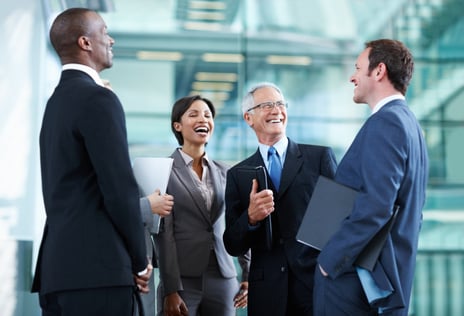 Networking groups and volunteer boards are also great places to spot sales talent. Think about the people who wow you when you're working together on projects, or the people who always step up to take on a big chunk of the work. Look for those natural leader types with great ideas.
The managers in our study also told us they are constantly recruiting even when they don't have an open position. So when you make connections, be sure to add the person to your Talent Bank.
I was thrilled to see in the study that the salespeople nominated as "superstars" within the first year of employment all scored strongly enough to be placed in the Recommended category on our Sales Talent Interview assessment. When you start with a solid foundation of talent and the right fit, great things can happen.
Talent is innate, and regardless of whether the person is serving your favorite dinner or advising you on your child's shoes, that talent is just waiting to be spotted. Keep your eyes and ears open everywhere!