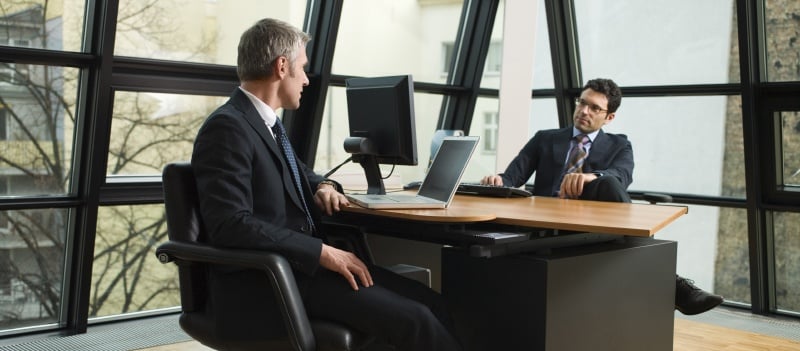 It's Friday! Hope you've had a good week! Now it's time for us to share what we've been reading online this week. Here are our "best" from around the web.
1.

How Sales and Marketing Can Avoid Letting Each Other Down — Salesforce

Sales and Marketing teams can work together to ensure leads get qualified and converted, and everyone is happy. This post offers some tips that show you how to make that happen. These tips are most relevant for a multi-step, complex sale environment.
2. Second-Screen Searches: Crucial I-Want-to-Know Moments for Brands — Think With Google
Smartphones are becoming the essential TV-watching companion. People are using their second screens to search for info about what they're watching—commercials included. These 'I-want-to-know' moments are a chance for brands to be present, relevant, and to gain insights. This article digs into the details.
3. Tips To Determine The Image Your Brand Should Project — Forbes
When consumers choose to buy a product or service, they are also buying its brand image, and most people will seek out images that are engaging and positive. A great brand image can help you expand your customer pool, but if the consumer determines brand image, how can you control it? This post shows you how.
4.
The Power Of Unconsidered Needs

— SMM


Introducing problems that your prospects don't know about helps you avoid becoming a commodity. This article discusses a new study with and interesting finding: introducing your prospects to "unconsidered needs"—ones they didn't identify—increases your messaging effectiveness in terms of perceived quality and uniqueness, along with attitudes and choice. On the other hand, simply asking questions to uncover known needs makes you seem like a commodity.
5. Social Radio: Traditional Radio's Social Media Status

— Social Media Today Gone are the days when families rallied around the radio. When FDR delivered the first fireside chat in 1933 to console and encourage the nation during the Great Depression, the whole country listened. This post explains how stations are using social media to change with the times to send audiences to streaming radio. 59% of people listen to a combination of traditional radio and online streams, which is a huge opportunity for radio.
---
This Week on The Center For Sales Strategy's Blog: