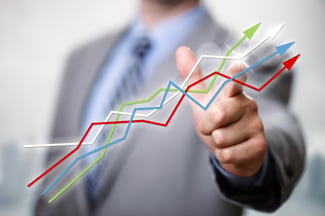 Sales managers are faced with quantum leap growth demands—too bad their sales organizations and sales processes are structured to deliver incremental growth. Managers are like Scotty on Star Trek, often saying, "We can't take much more of this, Captain!" If you feel like Scotty, and you're giving it all you have, and you can't take much more because you're always coming up short... you might be ready to tweak your sales process.
Here's a list of five signs you might be ready to boldly go where most sales managers are afraid to go... into the world of sales process engineering:
1. Talent
You've moved out the dead wood and upgraded the talent on your team. Now it's time to tap into your talent and allow your sellers to do what they do best: sell.
2. Training
You've invested time to teach your sellers how to sell, good job! Sales is a process--a series of steps to follow. The best sales organizations hyper focus their talent on specific steps of a sales process.
3. Technology
Are you still working for your technology, or is it working for you? Invest a little time learning how to make your tools work for you, and you'll see huge returns. Check out 12 awesome (and mostly free) resources for salespeople.
4. Tried and Tired
You've tried all the revenue generating gimmicks (incentive trips, lowball package peddling linked to a lame theme) and you are tired because the gimmicks don't deliver the sustainable revenue you need and the results your customers desire and deserve.
5. Your Salespeople are Lone(ly) Wolves
The time has come to embrace sales process engineering. It's time to move away from the lone wolf sales model and move to a division of labor sales model. Simply put, the lone wolf model that you and your competitors have used since dinosaurs roamed the earth does not cut it anymore.
Stop doing what all your competitors are doing: delivering incremental growth. Start doing what needs to be done: delivering quantum leap growth.