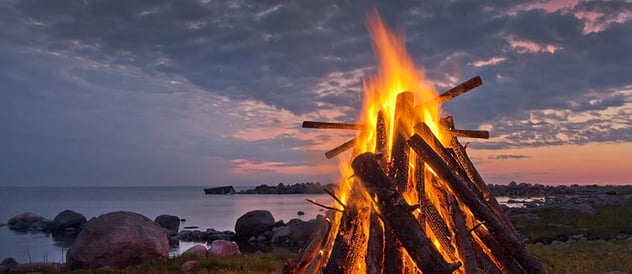 It's rare to find a salesperson who actually enjoys cold calling. To many, cold calling means hours of talking to gatekeepers, maneuvering through automated phone systems, and rejection. However, there some things a salesperson can do to minimize the pain and maximize the impact of their cold calling efforts. Here are a few ideas to help warm up the cold call.
1. Customize messaging for target verticals.
Your cold calling can be warmed up by simply selecting the right targets to call. Call on companies where you have a good story to tell. So how do you find those, you ask? Review your current client list. Which of your clients have you had the best performance with, or produced the highest ROI? What do those clients have in common? What industry are they in? Where are they located? How big are they? What is the title of your primary contact there? Once you've identified these characteristics, the next step is to identify prospects that have similar attributes. This will allow you to craft and deliver a relevant message that your prospect will want to hear. The call may start out cold, but once they hear the results of how you are helping a similar company, they may really start to pay attention.

2. Customize the content of your call further by adding a specific valid business reason (VBR) for the call.
In order to find a valid business reason, you'll need to do a little research on the company and contact you're targeting. A little web research can go a long way. Check out their website, press releases, blog articles. Reading annual reports and listening to quarterly earnings calls can be helpful when you're targeting large publicly traded companies. Finally, search for what their boss is saying about the company's goals and objectives. Weave the intel you've uncovered into your talk track and talk specifically about how your solution can impact their stated goals and objectives. Very few sales people put forth this kind of effort. Demonstrating an understanding of their business will set you apart from the other sales people.

3. Share relevant content that positions you as thought leader and then follow up.
Sending your target contact an email before you call can help if it's written well. Don't send a generic email. Use the information you uncovered in steps one and two and include links to relevant thought leadership content (blog articles, white papers, eBooks, etc.). It is even better if you are the published author of this content. This will help you position yourself as a subject matter expert in the eyes of the prospect and not just a run-of-the-mill salesperson. Who doesn't want to talk to an expert who has experience solving their business problems?
4. Don't discount the power of voicemail.
When you cold call, it's more likely than not that you'll have an opportunity to leave a lot of voicemail messages. Don't miss this opportunity to make a huge impact. Think about what you're going to say and why you're going to say it. You may not be talking directly to your prospect, but that doesn't mean they aren't paying attention to what you're saying. Don't be afraid to leave a series of voicemail messages over a period of several days or weeks. Just don't leave the same message every time. This is your opportunity to position your brand. Let the second and third voicemail messages build on what you said in the first one. Tell a story. I've had prospects call me back several months after listening to several of my messages. The voicemail messages were so impactful that in their mind we had talked before.
5. Follow up on inbound generated leads.
There is a common misconception that inbound generated leads are contacts who visit your website and hit the "contact me now" button. Those can be great "bottom-of-the-funnel" leads and we all hope we get a few of them every month. But those aren't the only leads inbound marketing can produce. A good inbound marketing strategy should produce "top-of-the-funnel" and "middle-of-the-funnel" leads as well. These leads are subscribing to our blog, downloading eBooks and following you on social media. They are early in the buying journey and may not be quite ready to review a proposal. However, if you engage them now you may just beat your competition to the punch.
So you don't have to dread making cold calls. Instead, change your strategy and approach. Warm your cold calls up and increase your success rate.