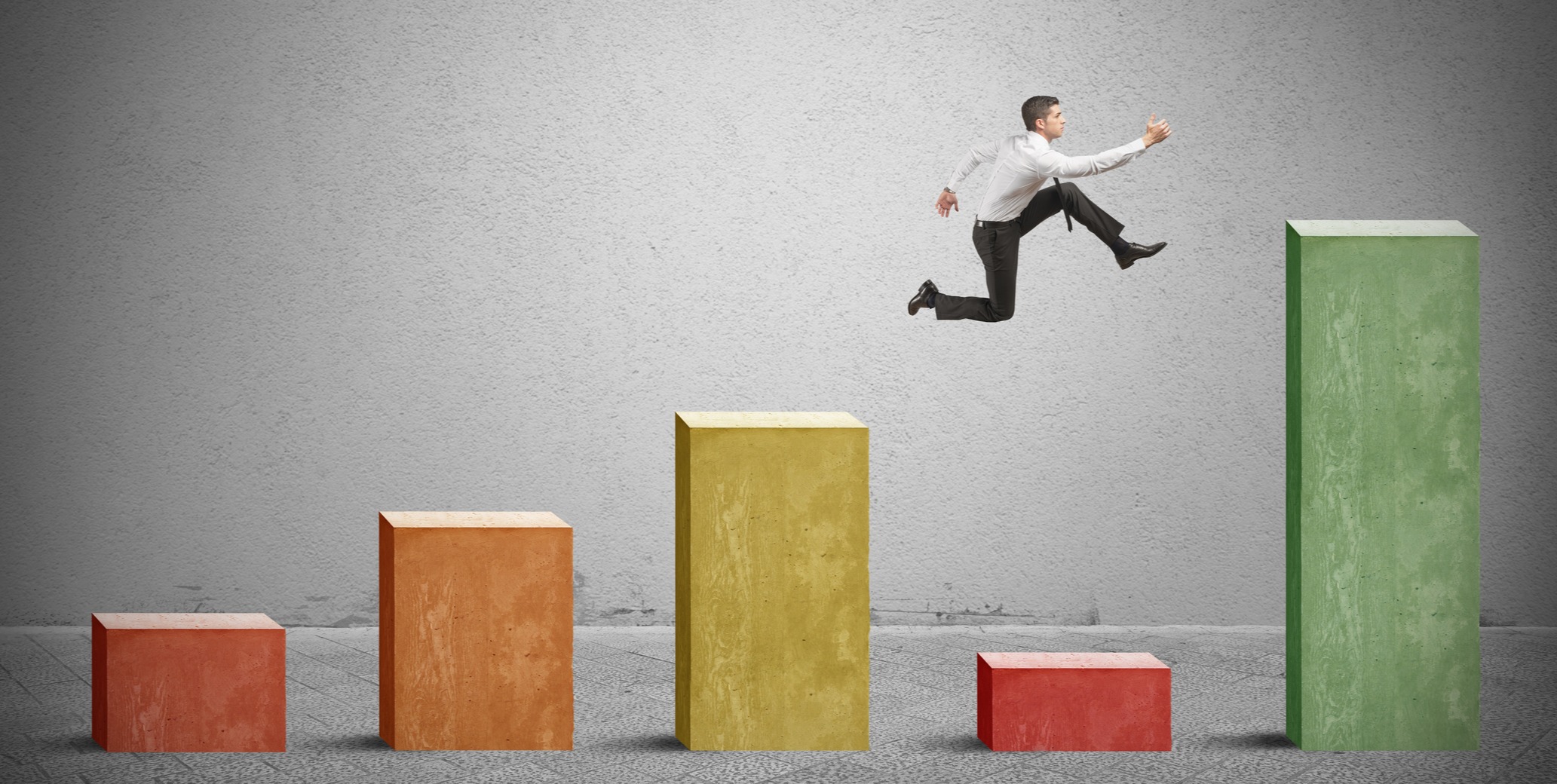 In the past media sales organizations employed a tried and true approach to solving dips in revenue. Here's a summary of the approach:
When revenue is down, develop a product, service, or tactic, and sell more!
Unfortunately, these days this approach is more tired and untrue than tried and true.
Selling more is not the solution to the current challenges faced by media organizations because it's a new day, and it is not filled with rainbows and unicorns. The declines faced by media sales organizations today are consistent enough to be called the new reality!

The folks in broadcast sales should take note of this and would be wise to avoid the mistakes made by their advertising selling cousins in the newspaper industry. Revenue declines hit the newspaper industry many years ago. Initially these declines impacted three revenue streams: automotive, recruitment, and real estate.
Here's a summary of the belief system in the newspaper business as revenue declines mounted:
The declines were a temporary anomaly, and "we've been through this before."
Advertisers would return to newspaper products and their proven solutions—otherwise known as the "they'll see, they need us, and they will return" mindset.
Developing and selling new products (special sections) would fill the temporary revenue gap.
Essentially this thinking and response equated to rearranging the deck chairs on the Titanic after hitting the iceberg for the newspaper industry.
The New Reality
Local revenue attrition and overall revenue declines are ongoing trends, not a blip on the radar screen. This is happening for many reasons, here are a couple:
Traditional advertising dollars—local and national—are moving into the digital space.
Local revenue to national migration, coupled with a decline in local agency spending.
Traditional media is not the sexy play it once was. The shiny, new objects seem more appealing.
The unfortunate reality is the majority of local media sellers are not good at developing local revenue unattached to an agency avail. And, the lone wolf sales model employed by most media sales operations is outdated and inefficient. Simply put, the local bucket is leaking, and local sellers are not equipped to refill the bucket.
There is Hope
Media companies are starting to feel the pain and take notice and consider change. Additionally, some tailwinds exist that provide hope—here are a few:
Local customers still need help.
The problem is the structure and there is a new proven structure available.
Media sales organizations are starting to change and see some growth.
A lot of things must go right for organizations to improve sales performance. You need great leadership, strong sales talent, a good product or service, and much more. One thing you must get right to maximize sales is the sales force structure and acknowledge the traditional lone wolf model should be replaced with a division of labor model.
Three Keys to Restructuring Your Sales Force
Create a separate strategy for customer service and customer acquisition. They are not the same and should not be treated like they are. The traditional media sales strategy is to bundle these together—this strategy is no longer working well enough to replace declining revenue.
Don't bother to restructure unless you have the resolve and time to see it through.
Clearly map out your first 12 months so you have an orderly rollout.
Here is some additional information on these topics.
Customer Service and Customer Acquisition
The primary step is to separate customer service from customer acquisition. Here's an overview of each:
Customer Service

Serve and upsell current accounts with a team of Account Managers and Sales Assistants.

Customer Acquisition

You need a two-prong strategy here.

Lead Generation
Sales Team
Dividing up customer service and customer acquisition is a simple concept, but not easy to execute. It will be a bumpy ride. Don't bother to do it unless:
You have resolve from the top of the organization down through. If leadership will flinch the first time a quarter falters, you are not ready.
You are serious about preparing the organization for disruption during the transition. That includes potential revenue and customer loss before realizing the gains.
Your sales executives are committed and will not tolerate non-compliance with the plan.
You can live with some cost of sale variation.
You can budget for terminations and job discontinuation.
Other Considerations
Lead Generation
Inbound: You need to be there for prospects who are raising their hand and asking for information. Having the discipline to create an inbound strategy involving thought leadership and premium content that comes with that approach, is the foundation for lead generation. Organizations like

Zimmer Radio & Marketing Group

are currently doing some great things utilizing inbound marketing as a lead generation machine.
Target accounts: You also need a new business Target account based marketing approach to nurture ideal targets you have identified via outbound selling activities. This approach should include a defined sales process as well as a modified compensation plan to motivate folks to activate new customers.
Sales Team
Inside: You need a team of inside sales people who are not assigned to accounts. Rather, they run campaigns focused on top producing business categories, with narrowly focused solutions.
Outside: This team also has one or possibly more outside sales people for necessary field sales activity.
Change
Not easy and not fun, change and disruption can cause plenty of angst, but so can watching revenue decline year-over-year. Major organizations are jumping into this new way of thinking and behaving.
What are you waiting for?
There are plenty of dead-end streets out there. Let your competitors take them as they deal with the media revenue problem. The road outlined in this post is not very crowded, enjoy the journey even if it has a few bumps.