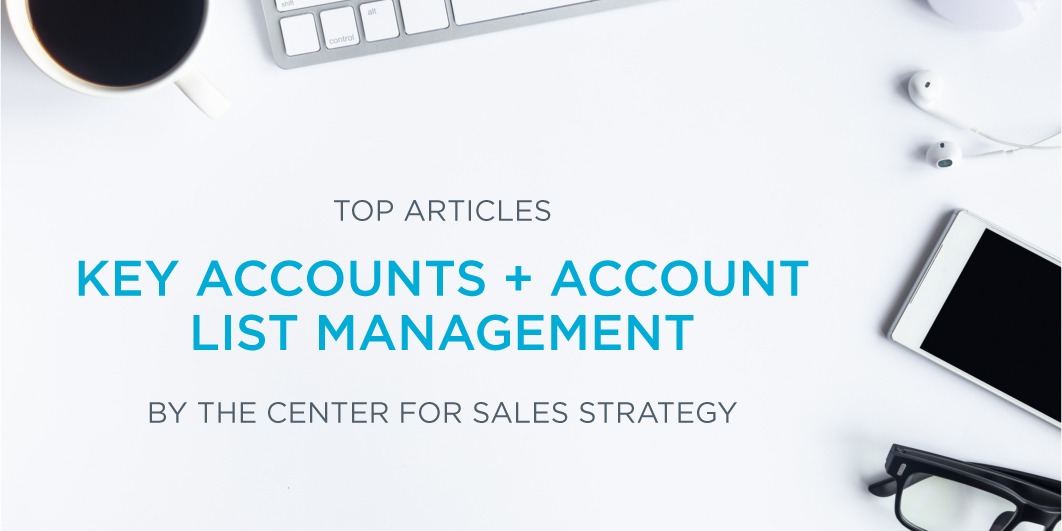 Exceeding revenue goals is linked to developing new customers as well as increasing revenue from existing clients, we today we are bringing you a recap of the most popular posts we've published in 2019 on key accounts and account list management.
Providing quality content that helps our clients and visitors improve their sales performance is a goal of ours, and we hope this blog has brought you insight, education, and tips to get you on the path to success. We've searched for the most popular blogs of 2019, and we've curated these lists that will publish each day this week to bring you some of the most informative content from the year. Check out these top blog posts on key accounts and account list management from 2019, and let them kickstart your 2020 sales strategy.
Top CSS Blog Posts on Key Accounts and Account List Management from 2019
1. How to Upsell Key Accounts Using the Consumer Journey
2. A World-Class Account List Management Strategy + Tips for Sales Managers and Their Teams
3. One Hot Tip to Connect with Target Accounts (VIDEO)
4. Turn Goals into Reality with a Solid Prospecting Plan
5. Want to Increase Renewals from Customers? Build This.
6. 5 Ways to Show a New Business Prospect You Care
7. Tips for Balancing New Business Development and Servicing Current Customers (VIDEO)
8. Is it Time to "Marie Kondo" Your Account List?
9. Spring Cleaning: A 10-Step Guide to Cleaning Up Your Account List
10. Change This NOW! If You Want to Increase Retention Rates and Referrals
These are the most-read blog posts on key accounts and account list management from 2019, and we hope they provide insight to help you have a successful year in 2020. Cheers to a prosperous New Year!