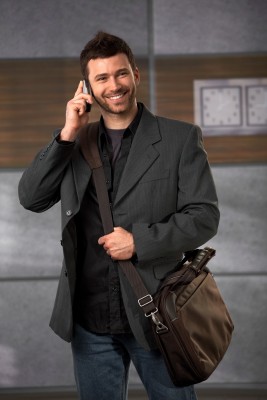 In 1956 Elvis Presley shocked adult audiences by shaking his hips on the Ed Sullivan Show and was often viewed by those more "mature" as inappropriate. In the mid-1960's the Beatles came along and confused the older generation with their mop-top hairstyles and their cheeky, sometimes irreverent attitudes.
And we've all heard our parents talk about "young people these days."
The clothes!
The hair!
The attitudes!
The lifestyles!

Each generation rolls in with their own unique defining qualities, yearning to be different than those before them.

So, as a sales manager, know that you are not alone; every career manager before you has had to find a way to understand and motivate the younger generation. Now it's your turn!

To help you bridge the generation gap and manage the under-thirty crowd, I have put together a detailed guide of "4 Hot Topics in Managing Millennials.

This quick read will reveal the four things you gotta know to understand these younger sellers. (For example, while they ARE very focused on productivity, they are NOT clocking hours at their desks.)
You will also learn the four things you gotta do to coach this generation. (Teach them how to do something by demonstrating it and doing it with them, side-by-side.)

And, as always, our team of Talent Analysts is available to talk with you about sales coaching tactics to help you build a unique and customized management plan for specific individuals in your sales organization.

For more information on Managing Millennials, download our white paper, "4 Hot Topics in Managing Millennials"
Beth Sunshine is VP/Talent Services at The Center for Sales Strategy.