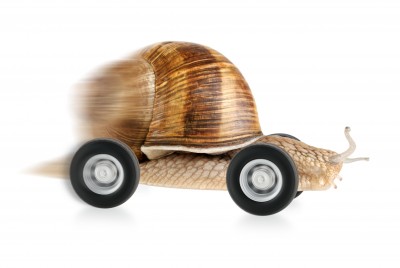 Stop spinning your wheels on lousy prospects! Salespeople often waste time burning through long lists of generic leads and reaching out to prospects without having a plan. Use these five steps to get to new, quality clients – faster!
1. Select a short list (6-9) of quality prospects. Make sure they have cash, problems... and that you can talk to the cheese. Stop wasting your time on prospects who don't deserve your time.
2. Develop a valid business reason (why they prospect should want to see you) before the first point of contact.
3. Use a "nine points of contact over three weeks" approach to set the first appointment. If it does not happen by the ninth point of contact, boot the prospect and find another.
4. Schedule and spend at least one hour a day setting appointments.
5. Set all follow up calls to take place within three days. Don't slow down the sales process by setting the follow up call for the same day and time next week.
Create a plan of approach for contacting new prospects...and speed up the new business sales process! (Download our plan of approach document, "Don't Give Up," by clicking the button below.)

Kurt Sima is a VP/Senior Consultant at The Center for Sales Strategy