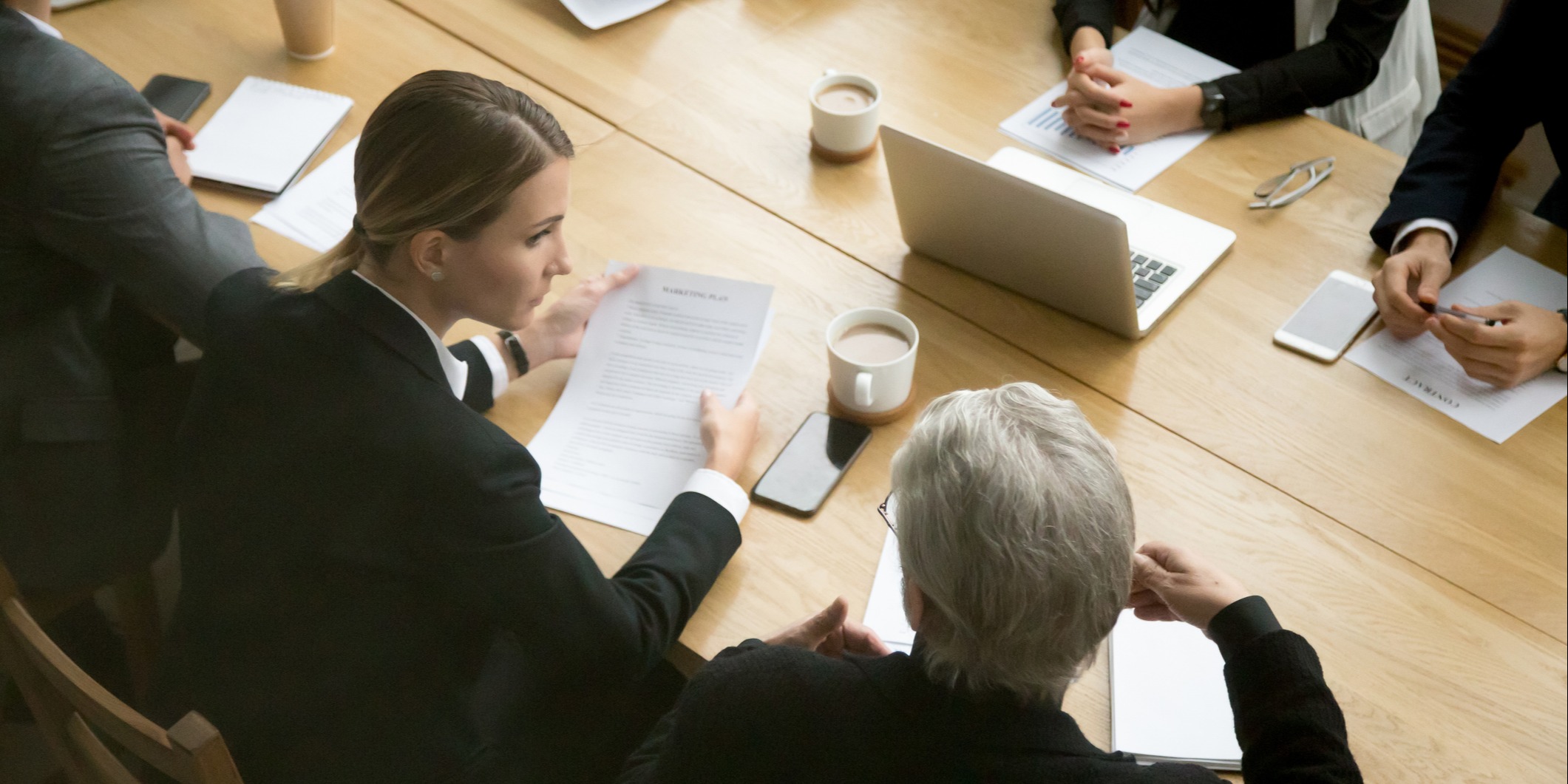 Everyone wants a piece of the "big cheese"… the "head-honcho," the "main man" or "main woman," or otherwise known as the decision maker. Often, the lone source of the YES to the solutions you sell, connecting with the elusive decision maker can be mission impossible and derail a sale before it gets started.
These people are tough to get a meeting with because they are busy and in high demand, and don't usually trust sellers or value spending time with folks like you. They've been burned by sub-par sellers in the past. Ouch!
What makes it even more challenging, is that everyone else is trying to get face time with the same decision maker as you. Plus, these folks are not as active on social media and are surrounded by gatekeepers.
What to do, oh what to do?
Find another source of engagement… find the decision influencers.
Perhaps it is time for a different approach after giving it your best shot to set a meeting with the decision maker. Here's a list of decision influencers who might provide a way to get your foot in the door:
User Influencers: Those who stand to benefit if your plan is effective. Sometimes they are involved in implementation. Examples: Sales Managers, Operations Managers, Store Managers, Agency Account Supervisors.


Technical Influencers: The specialists assigned to evaluate the measurable aspects of your product or proposal and compare it to other competitors. Examples: Media Buyers, Chief Financial Officers, Marketing Directors, Purchasing Agents.


Coach Influencers: Anyone who wants you to succeed. They can provide you with useful insights and information to improve your proposal and may be able to offer an informal endorsement. Examples: Administrative Assistants, Office Managers, Agency Support Staff, Suppliers.
A seller's success is often determined by how well they work with the decision influencers. Be sure to approach each one based on their type of influence. Work with each one to better understand client needs, to craft a better solution, and most importantly, to enlist their support.


Decision influencers include anyone who the decision maker allows to have a say or play a role in the decision-making process.


Decision influencers can't say "yes," but they can deliver a "no" that will cut you off at the knees, or they can deliver support that will boost your chances of success.


Here's a list of questions to ask to learn more about the decision-making process to help expand the depth of contact:


What might encourage you (and others) to sign off on an investment like this?
If we did a program like we've been discussing, who else would need to be involved in the process?
What would the others involved need to consider for them to support this program?
What is the best way to get the others involved in this conversation?
What concerns might you or others have, that might make them feel my solution or company might not be the best option?
If the prospect is big enough to spend to uber key account level, it makes sense to invest time and energy to get to know decision influencers who will open the door to the decision maker… and open the door to a sale!