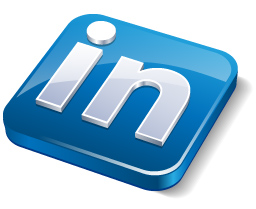 I think I joined LinkedIn about 5 years ago. When I did, I really didn't know why. I did it because someone sent me an "invite to join," and I thought if I didn't, I would be left out of "something important." I certainly didn't want to be "left out." Then, for about 3 years, I really didn't do much with LinkedIn. I don't even think my profile was accurate or up-to-date. I rarely logged in; I did not join any groups, and I did not ask anyone to "join my network." I kind of just sat back and let my LinkedIn account develop on its own. Needless to say, it developed rather slowly.
About two years ago, LinkedIn started to play a major role in my professional career. I'm not really sure "how it happened" but it seems like my relationship and interaction with LinkedIn changed overnight. I decided to update my profile and make sure it was accurate. I joined a few relevant groups and actively reached out to professionals I knew and encouraged them to "join my network." And to be honest with you, I was not sure how my professional network would respond.
Well, the response was overwhelmingly positive! I couldn't believe how quickly my LinkedIn network grew. So now what? How would I use my growing professional network without being intrusive? What is considered appropriate communication and what is inappropriate? I was embarking on uncharted territory, but I saw a real opportunity to use this tool to develop new business, grow existing relationships and keep up with all my professional contacts. And on the flip side, it made it easy for my contacts to keep up with me as my professional career evolved and grew.
The truth is, LinkedIn is also an incredible tool for B2B lead generation. Following are 7 tips that can help you use LinkedIn for that very purpose!
1) First things first.
Make certain your profile is up-to-date and accurate. This is essentially your resume online. It is also a HUGE part of your personal branding.
2) Say "thank you!"
Every time you join someone's network, whether it's upon their request or yours, make sure to immediately send them an e-mail thanking them for the invite to connect or the acceptance of your invitation. The note should be short, personal and relevant. A "thank you" goes a long way!
3) Join at least 5 groups.
Now this is important! There are literally 1000's of groups on LinkedIn, aside from fraternity and collegiate groups… join at least 5 that are relevant to your profession.
4) Join the conversation.
Set up your account to receive weekly e-mail updates for each of the groups you're part of. Then set aside at least 30 minutes each week to read through some of the latest conversations. If there are any you can "add" to, make sure you do. It's important to be part of the conversation.
5) Be a thought leader.
Nobody wants to hear your "sales pitch" but they might want to hear your thoughts, ideas, knowledge, insight or professional experiences. This can be done by starting a discussion, posting or reposting interesting articles or blogs you think others would like to read, commenting on other individual or group posts.
6) Encourage others to review your profile.
When you reach out to someone you don't know to find out if there might be an opportunity for you to work together, encourage them to review your LinkedIn Profile to see if they think there could be some opportunistic synergies.
7) Review company profiles.
There are 1000's of company's who have formed groups on LinkedIn. Find company decision makers, gate keepers and an overview of the company's mission and purpose. If it's a company you want to learn more about… follow them!
Using LinkedIn for B2B lead generation should become part of your usual routine if you're charged with generating new business for the company you work for. In addition to the 7 tips above, I would encourage everyone to be purposeful, courteous and professional with your communication. Leave your "socializing" and "personal stories" for Facebook or other personal networking sites.
BTW, I don't work for LinkedIn. I'm a Performance Consultant at The Center for Sales Strategy. I encourage you to check out my profile, who knows… I might have a HOT lead for you! Also, I would love to hear your feedback and/or any other helpful tips to use LinkedIn for B2B lead generation. After all, this is a great start to an insightful discussion.
Click here for these seven tips, and 23 more, on how you can use LinkedIn as your secret weapon.
Demrie Henry is a Performance Consultant at The Center for Sales Strategy.