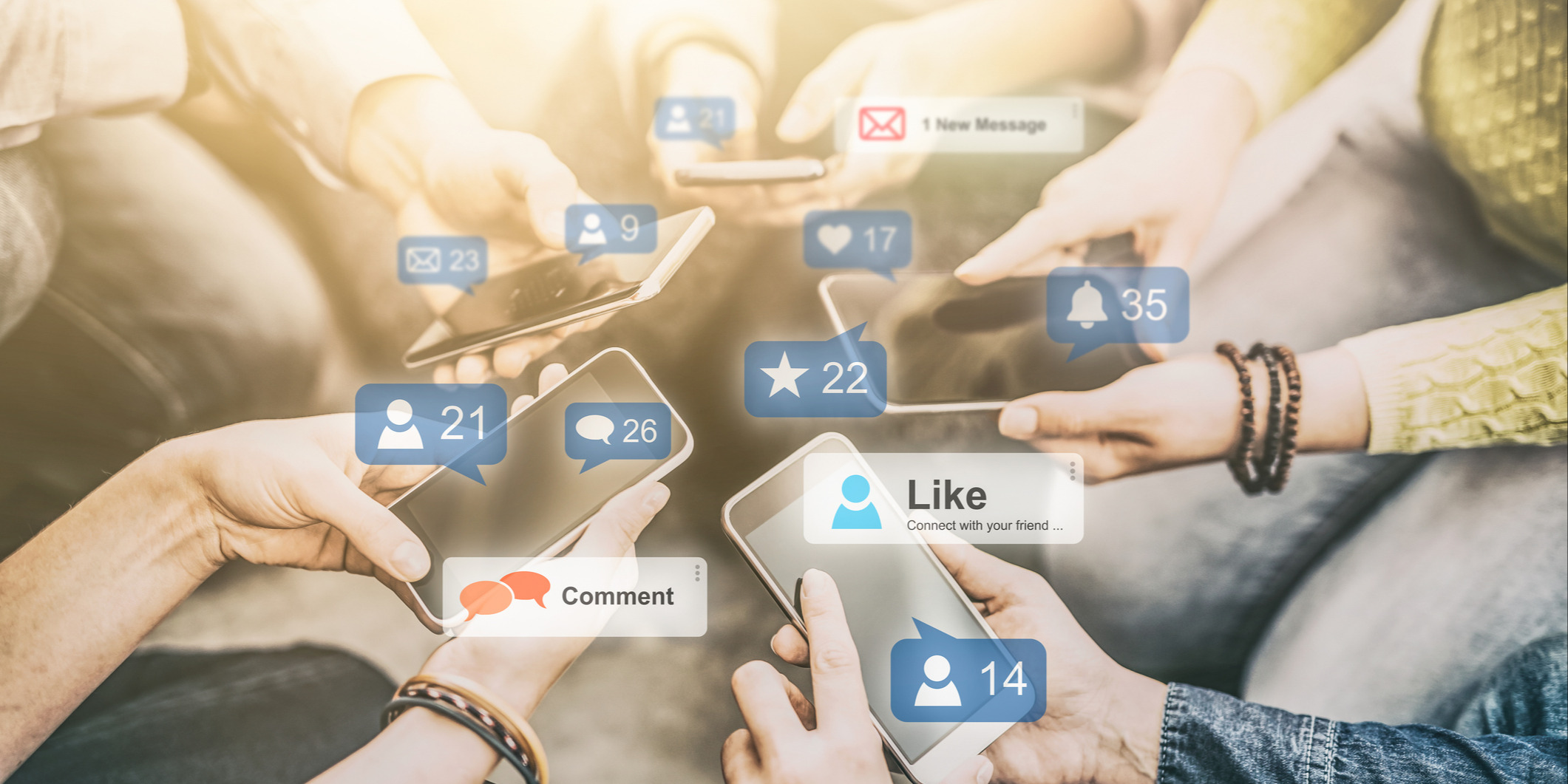 There's no longer a debate on whether social media is an effective way to remain relevant in today's busy and modern online world. Social media has come a long way since the mid-2000s, where users simply used it to share photographs and "check-in."
Today, smart sellers incorporate social media into their sales strategy as an additional way to connect with prospects. This allows you to:
Build rapport
Pinpoint specific prospects
Establish yourself as a thought leader
Through likes, comments, shares, and posts, you provide your insights to both prospects and current customers and allow for more engagement. Social media is a valuable tool for driving sales, but first, you must identify the most-used platforms for your ideal customer.
Social Media Platforms for Your Sales Strategy
Social media networking sites have evolved to the point that it's impossible to create an active presence and connect with prospects on every single one. Some platforms connect people based on shared interested, comparable demographics, similar hobbies, and so much more. How do you know where your prospects are spending their time?
As a sales pro, you should know your target persona. For B2B organizations, this profile includes items like:
The size of the company that would benefit from your product or services

How much revenue they bring in

Their organizational structure
In addition to knowing your audience, you also need to use the top social media sites with the most monthly active users, which include Facebook, Twitter, Instagram, and LinkedIn.
Tips for Social Selling on LinkedIn
LinkedIn, the leading B2B platform for networking is a great place to gain direct access to seasoned professionals. For a salesperson, this is the platform to learn more about the professional profiles of customers and prospects.
When using LinkedIn, ensure your headline tells others what you do, not just your job title
Your "About" section should describe what doing business with you is like
Ensure that your recent recommendations from current customers are available to help validate who you say you are
Like any other social channel, never miss opportunities to engage with those you want to connect and network with. For example, comment on a current connection's birthday, job anniversary, promotion, or change of job. Share or comment on the content a prospect posted, especially if it's their original content or thought leadership piece.
Tips for Social Selling on Twitter
Twitter is the go-to platform for humanizing your content while networking. Twitter offers a slight advantage over other platforms in that it doubles as a way to quickly gain valuable insights into a possible pain or growth mode your prospect or customer is experiencing.
Hashtags in your title and summary can help you be found and offers another opportunity for prospects and customers to "see" you.
Easily digestible textual content, such as quotes, how-to articles, and listicles perform best on Twitter
Images perform better on Twitter than video, but text-based content still has the highest reach
Tips for Social Selling on Facebook
With over 2 billion monthly active users, Facebook reigns supreme among ages 25 to 54. While Facebook is often considered to be more personal than other social platforms, it's easy to create a page dedicated to your professional brand and B2B thought leadership.
Facebook is good for lead generation, and its advertising platform can be highly customized to target very specific audiences. Through this platform, you can build lasting relationships and turn followers and prospects into loyal customers.
The beauty of Facebook is the allowance for flexibility. Many different content types are appropriate, but the key is content that shows a different side of you and your organization.
A huge benefit to using Facebook as part of your sales strategy is that you can message a business directly from their page and are likely to get a response quickly. You can use this opportunity to set an appointment or find out the right person to connect with.
Tips for Social Selling on Instagram
Instagram is another opportunity for prospects and customers to "see you" more visually than textual. Not always considered a B2B social platform, more and more businesses and professionals are using Instagram for their own marketing objectives. In fact, more than 25 million companies across the world are taking advantage of Instagram for business.
Just like how hashtags can help you be found and "seen," on LinkedIn, they can help you be found here, too
Show rather than tell. Showcase your story to your target audience in an engaging and memorable way.
To help drive traffic, use the link in your bio to send followers to your home page or a product page.
Social media is an indispensable tool for anyone that wants to connect with prospects and customers in a more modern way. Beyond that, social media is also an excellent tool for building brand awareness, finding new leads, generating more website traffic, getting to know more about your audience, and even improving your customer service.
Many times, you only get one chance to make a first impression. Make it count!