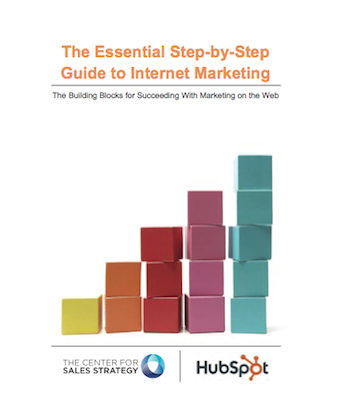 Welcome to the official kick off to summer! After you take some time this weekend to honor those who have served our country, you might want to catch up on some of these blog posts from The Center for Sales Strategy. These are some of our favorites from the past few months. If you are interested in sales, sales management, digital, talent development or inbound marketing... there is something for you here!
How to Close Sales Faster Than Ever Before
Sales is a numbers game...but are you looking at the right numbers? Rather than reporting the deals or money you have in pending, here are some numbers you ought to consider measuring instead. (Read More)
Six Reasons Why We Started Using Inbound Marketing
Cold calling can be an inefficient use of a sales person's time and talent. As a manager, I want sales people spending the majority of their time on activities that are directly tied to revenue. It's important for our sales people to be in front of clients and prospects helping to address business challenges. (Read More)
5 Things Every Great Sales Manager Should Do
You have to tend to the day-to-day of being a sales manager for your organization. Make sure you also fulfill the day-to-day of being a manager for your sellers. Here are the top 5 things great managers do to help turn their talented sellers into performers. (Read More)
The Best Story I've Ever Heard for Overcoming Premature Price Questions!
You're meeting with your new prospect for the first time. You sit down, exchange pleasantries and your prospect says… "Let's just cut to the chase. Tell me… how much is this going to cost?" Your answer to this question could make or break the relationship! (Read More)
Is it Wrong to be Friends with the People You Manage?
Can you be friends with the people you manage? This is one of the coaching questions I am asked most often. My short-and-sweet answer to this question? No, it is not wrong. Not even a little bit. Here's why. (Read More)
Want something educational to do over the long holiday weekend? Check out our new Digital What & Why online course!
We also have a new ebook! Get the scoop on internet marketing here!
Whether your business is just getting started with internet marketing or you just want to brush up on the basics, this ebook can serve as your essential guide to setting up and implementing a successful internet marketing strategy, step by step.
Kim Peek is the Blog Boss at The Center for Sales Strategy