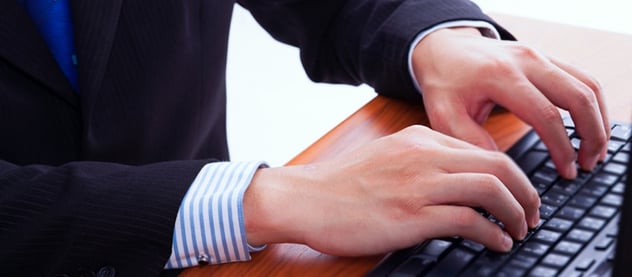 According to a State of B2B Procurement study from the Acquity Group, 94 percent of business buyers do some form of online research before they meet with a salesperson. Your prospects are looking online before they agree to an appointment. And if they're finding information and assistance from your competitors instead of you, who do you think they're going to meet with?
Inbound marketing is the best way to capture the attention of those prospects who are researching information related to your product and service. Inbound marketing uses online resources—like blogging, social media, SEO, lead-nurturing email and others—to generate sales leads for your sales department. Inbound marketing puts technology to work for you, so you maximize your team's time, reducing the amount of time spent cold calling—and instead focus on leads that have declared themselves "sales-ready."
Why It Works
When inbound marketing is done correctly, not only will you generate qualified leads for your sales department, but you will also establish your company as a thought leader. There are many great examples of companies that are using inbound marketing as part of their lead generation strategy. Wouldn't it be great to have instant credibility when you call on a new prospect because you have already established yourself as a leader in your field?
The 7-Step Process
In order to do inbound marketing correctly, you need to be disciplined in your process. Follow these 7 steps to lead generation, and you'll be on your way to generating sales ready leads.
1. Plan—Determine your objectives
2. Create—Develop content
3. Distribute—Post content, share using social media, content has a long life due to SEO
4. Capture—Use premium offers to generate interest and convert them to leads
5. Analyze—What's working and what's not. Adapt as needed.
6. Cultivate—Create additional offers
7. Convert—Use compelling offers to make leads sales ready
For more details on each of these steps, check out the download below.
Editor's Note: This post was originally published on June 14, 2012 and has been revised and updated.