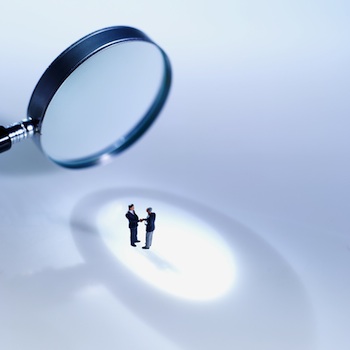 When we have success in any area of life—from making a big sale to raising a child with great character—we will find clues that led to that success if we look backwards. It's easy (especially in 2012) to be moving so fast we don't stop and look at the clues. I encourage you to stop down sometime in the next few days and look back at one of your recent successful sales and look for the clues that were most important in that success. Then look forward, and apply those lessons on your most promising current Target Account.
I decided to capture this thought after a phone call I had the other day from the owner of a business we work with. He was calling to review some of the Target Accounts the salespeople had selected in their TargetDrive because some of those chosen accounts didn't make sense to him. I was so happy to get this call from Gary because making some changes in the accounts they are targeting will surely pay off a few months down the road. This is a great example of a business owner paying attention to the right details and taking the kind of action that will leave a trail of clues that will lead to success!
If you are not familiar with the concept of a TargetDrive—it is simply a tactic to drive short term revenue now—but a tactic that supports the overall strategy of your department. If you want to have a free consultation with someone on our team to plan out a TargetDrive of your own, click here for more information.
John Henley is Chief Operating Officer at The Center for Sales Strategy