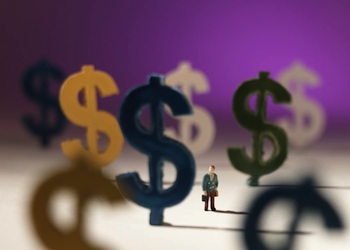 The old saying "when it rains, it pours" seems to apply to order cancellations, and it seems like when cancellations occur, they occur in bunches. Here's what most sellers do when they hit a bunch of order cancellations:
Panic and go after any account they can sell.
Look for ways to close a quick deal to make up for lost revenue—including dropping the price to close a deal.
Sell new prospects whatever they can sell without worrying about delivering results.
All items on this list ultimately lead to short term sales AND more cancellations in the future.
Here's a better way to deal with sales cancellations:
Select some new quality prospects.
Develop a valid business reason to set a face-to-face meeting with each new prospect.
Use an aggressive, yet professional, approach to set the first meeting—follow the Don't Give Up approach (9 points of contact over a three week period).
Nail down an assignment during all face-to-face meetings with new business prospects.
Don't skip steps in the sales process by looking for a quick fix.
It's sad to say there is no quick fix to deal with cancellations. The best approach is to aggressively develop new customers that allow the seller to control the sales process, sell solutions that solve business problems and deliver results. These elements make the seller less vulnerable to future cancellations. For more information on a sales process tied to these steps, check out How Selling Steps.
Kurt Sima is VP/ Senior Consultant at The Center for Sales Strategy.