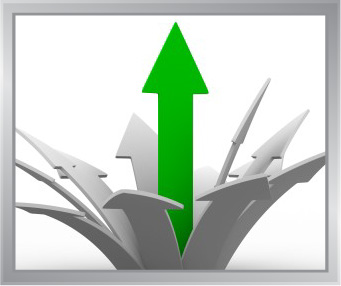 Think of the last family wedding you attended. Did you sit at a table with Aunt Nelda, picking at your salad? Or did you get up and mingle and dance? Did you do the funky chicken?
Don't let your prospects sit like spectators on the sidelines of your meetings. Take the time to turn that prospect into a participant!
The most successful salespeople are masters at involving the prospect. Here are a few ideas to get YOUR prospect up and onto the dance floor:
Involve the prospect in a lively, interactive needs analysis meeting. Come prepared, knowing a little about their company and a little about their industry.
Give the prospect a meaningful assignment, or "homework," at the end of the meeting.
Run several partially-developed ideas past the prospect to allow her to choose and shape the plan. Don't show up with a fully developed plan – remember, it takes two to tango!
As the plan is fleshed out, discuss the details of implementation on your end AND their end. Who is to do what, and when?
Keep the lines of communication open, via cell phone, office line, texting, email and LinkedIn.
Schedule an ROI meeting, and work together to make your next collaboration even more efficient and effective.
Transform your prospects from spectators to participants, and watch your new business development efforts really pay off.
If you are a Sales Manager:
Help your people plan specific moves they make with accounts that will turn the prospect from a spectator to a participant. Using the suggestions above, ask your sales team to come up with a short list on how they can better involve their prospects.
Improve the effectiveness of your needs analysis calls. Download the Five Phases of the Hourglass Needs Analysis!