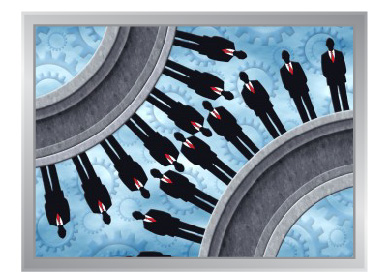 An article called "Tasting Menus" in the New York Times caught my attention last week. It was about a new concept sweeping fine dining restaurants in America—lengthy meals with many delightful menu choices. What intrigued me was not the description of the food or the menu—it was the care the restaurant staff took to make the diners feel like partners in an experience.
The article's author made the following observation about the dining experience:
"One of the most inviting openings to a restaurant meal I've ever heard came when I had closed the menu at Bouley and a server asked, 'What shall we cook for you this evening?' The question managed to suggest that my choices would bring the kitchen intense pleasure, and that the pleasure would be returned to me many times over.
Compare this with the words of another server this year at an unnamed restaurant that offered tasting menus of several lengths. When I said I would tackle the whole megillah, a 12-course $245 spectacular, this was the response: 'O.K., I'll go get that started for you.'
If the server at Bouley had made me a partner in an imminent adventure, this one turned me into a cog in an invisible machine…"
... If the restaurant server had made him a partner. That's a novel idea in a restaurant setting, but isn't that what we strive for with every business relationship? One of the most simple strategies to improve sales performance is taking the time to partner with the customer.
I remember when I purchased media for a chain of car dealerships. I didn't want to be "sold to." I worked with a sales rep from a local television station in the grueling task of getting people to see that our ad differentiated us from the other car dealership ads on her television station. How did she do that? With a simple question when she called me with unfailing loyalty, "How can I help you today?" She wasn't an order taker.
I think this analogy of being turned in to a cog in a machine happens to us all more than we would like to admit. How do you make your customers feel like partners? Do you ask, "What can I do for you?" They know you, as their vendor, have great resources that you want to present. But do you remember to ask them first? The partnerships you form with your customers make your business flourish; your business, and that of your clients, does not grow if customers feel like cogs in a machine. And, the best way to deliver that level of service is by asking the question, "How can I help you today?"
Next time you are in front of a client, remember this analogy. Ask yourself if they are your partner or a cog in a machine.
Melinda Pendino is the Staff Accountant at The Center for Sales Strategy.