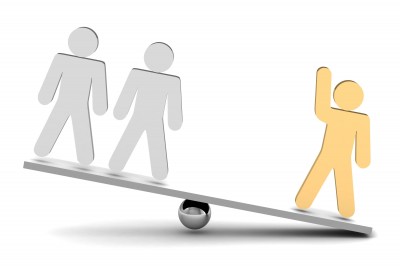 The best salespeople understand the value of relationships in these four areas:
Decision Maker — the buyer with the ultimate say-so. FYI: Only one exists in every seller/client relationship.
User influencer — anyone that is impacted by your product or service. FYI: Many user influencers exist in seller/client relationships.
Technical influencer — anyone that evaluates a proposal on technical merits. FYI: Technical influencers can say NO to a proposal and never YES without the approval of the decision maker.
Coach influencer — anyone in the client or prospect's organization that can provide "inside information." FYI: Never underestimate the value of a coach.
Today is a great day to conduct a relationship audit to determine the sphere of influence with key accounts (the 25% of the customer base that represents 75% of revenue). Here's a simple 5 step audit process:
List all key accounts.
List the names of people that fit the buyer types listed above (the more the merrier).
Rate the power of each relationship using a 1 to 5 scale (1=just a name to 5=extremely strong relationship).
Assign a sphere of influence score to each account based on data from step #3 using this formula: Number of buyer types identified (1 to 4) X total power of relationships (multiply all relationship scores by total known relationships) — subtract 50 points if the name of economic buyer is unknown.

Sphere of Influence Score = (# of BT) X (P of R) – 50 (if NO E buyer known)


Rank all key accounts by the sphere of influence score, and develop an action plan for each.
Expanding and improving a sphere of influence score may be easier with some key accounts than others. Two options exist at this point:
Plan to improve the sphere of influence scores.
Accept the fact that the sphere of influence score for some accounts cannot be changed. Salespeople should be prepared to deal with this unfortunate reality.
Kurt Sima is a VP/Senior Consultant at The Center for Sales Strategy.com