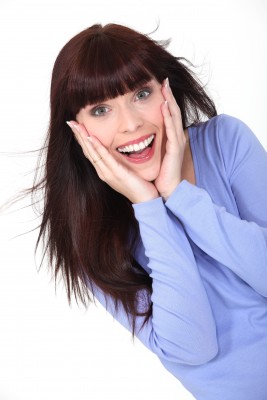 There's a hotel that I return to every time I visit Portland, Oregon because each time I go, I'm delighted.
The hotel was designed with a micro-focus on customer service. The TVs are on swing arms, making them viewable from every angle in the room. Wi-fi access information is right on your keycard envelope. There are make-up remover wipes, free public transportation passes, the soaps are hypo allergenic… the list goes on.
This hotel always provides a delightful experience. I'm delighted because I feel cared about and valued. They made it so easy to do business with them, they became my new standard. By focusing on all the small ways to delight each customer, this hotel created a loyal following with an occupancy rate worthy of envy.
Delight is in the details. Here are a few small ways you can delight your clients:
Remember exactly how they take their coffee and pick one up on the way to your next meeting. Sure, anyone can buy them a cup of coffee, but how many people remember they like two sugars, a sprinkle of cinnamon and soy milk?
Send your client a handwritten thank you. This speaks volumes!
Does your client comment on the pen you let them borrow? Let them keep it because you're giving them much more than a pen. You're showing them you value their wants and needs and are willing to deliver.
Make a significant recommendation about how they could grow their business where you are not making a profit from it.
Pay attention to the significant milestones they achieve... and recognize them.
Notice how your favorite business makes you feel valued, and emulate that experience with your clients. Become the standard your clients compare with every other business interaction. One small detail can be the key to improving sales performance!
For more ideas on providing specific value to your clients, download the Retention Checklist.
Megan Cook is a graphic designer at The Center for Sales Strategy.