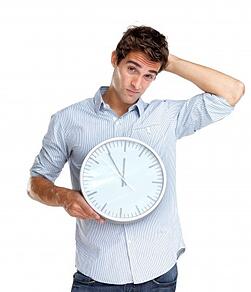 Your friend calls and ask you to meet him on Saturday night. Do you say yes? Maybe he just needs you to drive again, but maybe he has tickets to the sold out concert. Even with a trusted friend, you would want to know why his offer is better than what you already have planned.
Salespeople are continually asking their clients and prospects for their "Saturday night".
Your clients don't want to give up their time or their money any more than you do.
When you are asking for time, and an appointment, it is important to explain why, and the best explanation is a valid business reason.
It explains why they should want to meet with you.
It provides the importance and urgency to become a priority.
It builds on their needs and what you already know about.
It shows you have empathy, expertise, or problem solving to offer.
What do these all have in common?
They all show that you understand their needs and can be trusted to not waste their time. And like most good ideas, this could also apply to situations outside of sales when we ask for anyone's time.
Download Getting That First Appointment to learn more about valid business reasons and what to do when asking for the appointment.
Greg Giersch is a Senior Strategist and Director of Content at The Center for Sales Strategy